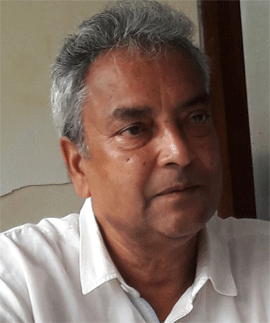 Bhubaneswar: The State Government has collected excise revenue worth Rs 43,481.84 crore during the financial years 2010-11 and 2023-24 (till August), said Excise Minister Aswini Kumar Patra in Assembly on Saturday.
Replying to a question of BJP Lawmaker Kusum Tete, the Excise Minister said the Government has collected Rs 43,481.84 crore from different excise sources including sale of liquor against the target of Rs 51,000 crore, during the 14 years.
For the current financial year 2023-24, the State Government has set an ambitious target to collect Rs 7,800 crore excise revenue and Rs 2654.69 crore revenue has been collected by the end of August this year, he said.
During the last 13 financial years (2010-11 to 2022-23), the State has collected a total of Rs 40,827.15 crore revenue from the excise sources against the target of Rs 42,200 crore.
Despite Covid-19 pandemic and other economic slowdown, the excise revenue collection has witnessed a continuous growth (except the year 2020-21) in the State during the last 13 years.
The revenue collection has increased from Rs 1094.38 crore in the year 2010-11 to Rs 2038.79 crore in 2014-15, Rs 3221.03 crore in 2017-18, Rs 4495.52 crore in 2019-20, Rs 5528.41 crore in 2021-22 and Rs 6455.06 crore in the last financial year.
To achieve the ambitious excise revenue target set for 2023-24, the State Government has been implementing a comprehensive Excise Policy for the current fiscal.
As per the Policy, the licence for new IMFL OFF shop in the State will not be issued. But the OFF shops can carry out modernisation of their outlets during the year.
As the Excise Department has increased the application fee for new/renewal of 'OFF shops' from Rs 1.1 lakh to Rs 1.2 lakh, the cost of IMFL will go up for the consumers. Besides, the minimum guaranteed quantity (MGQ) and retailer fee have also been increased in the new excise policy.
Similarly, the annual composite label registration fee for FL OFF shops, FL ON shops for sale of all brands has been fixed at Rs 50,000.
Besides, in urban areas, new 'ON' shop licenses can be granted for only star hotels and other hotels having such a minimum number of rooms to be decided by the Excise Department.