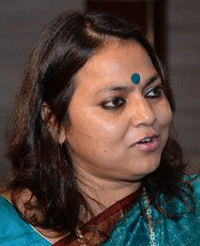 New Delhi: Senior IAS Officer Debjani Chakrabarti has been appointed as Minister Economic & Commercial, In the Embassy of India, Tokyo, Japan.
Shrimati Chakrabarti is serving Special Resident Commissioner In the Odisha Government based at New Delhi.
Minister Economic and Commercial is a Joint Secretary level Foreign Posting under Department of Economic Affairs.
Shrimati Chakrabarti is posted vice 1996 Batch IAS of Gujarat Cadre Mona K C Khandhar.
Shrimati Chakrabarti is appointed for a tenure of three years from the date of assumption of charge of the post or until further orders, whichever is earlier.
She is known as an honest and hardworking and pro-active mandarin and has served in the Government of India in various capacities from 2013-21.
Since January 2021, she has been serving as Special Resident Commissioner to Government of Odisha in New Delhi.
With this crucial assignment, she made it to a 'Position of Eminence', said a senior Mandarin serving in Government of India.