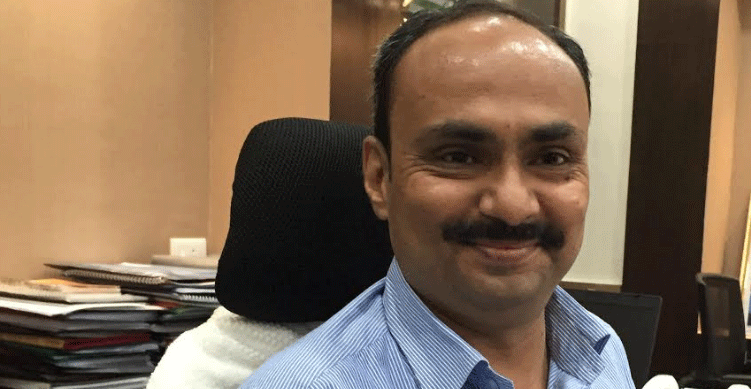 Bhubaneswar: The Odisha Government has approved over Rs.3 lakh crore worth projects, which would materialize in the coming days, Principal Secretary Industries and Chairperson IPICOL Hemant Sharma said on Sunday.
While the COVID-19 pandemic halted economic progress and paused the investment pace across the country, Odisha has turned out as a 'Beacon of Hope', said Mr.Sharma, while talking to media on the side lines of an investment conference here.
The State Level Single Window Clearance Authority (SLSWCA) has cleared all these projects and these projects are promoted by 100 Plus Corporate entities, said Sharma, who is proactively driving the investment promotion in the State.
Mr.Sharma revealed that while COVID-19 pandemic dealt a deadly blow on the economy and investment across the country, Odisha has turned out to be a major attraction for investment, thanks to a proactive Industrial Policy Resolution (IPR) and a robust framework for 'Ease of Doing Business'(EoDB).
Big ticket investments by corporate behemoths like AMNS, JSW, Tata Steel have brought hope among the other investors and a highly supportive State Bureaucracy for industrial development and to facilitate investment in Odisha.
It is estimated that these investments will generate 1.10 lakh new job opportunities as the State Government is convinced about the serious intent of the investors, who are executing the projects across the State.
Odisha is providing a competitive edge so far attracting investments as the cost of living is lower and retaining human resources is cheaper, a senior official in IPICOL, the industry promotion organization said.
Odisha has a state level land bank of 1.20 lakh acre readily available land for industrial use, that provides a hassle free environment for the investors, who were earlier facing a lot of time to have the land for industry, he said.
In fact, proactive State Bureaucracy has been facilitating smooth land transfer for industrial use and also strictly implementing Rehabilitation and Resettlement (R&R) Act, which has come as a blessing for investors, who were facing a lot of problems in earlier years.
'Go-Swift' Single Window Facilitation Framework has come as a boon for investors, pointed out a senior official.
With three operational ports like Paradip, Dhamra and Gopalpur serving the hinterland of the State, massive expansion by Paradip and Dhamra Ports is providing a major boost to the logistic arena in the State.
Both the major ports are on expansion mode to handle 330 million metric tons (MMT) of cargo, while they are handling one third of their present capacity.
With corporate giants like AMNS and JSW setting up 36 million ton per annum (MTPA) steel complexes, about 70 companies are engaged in investment pursuit, while crossing the primary hurdle of receiving clearances from SLSWCA, said a senior official in IPICOL.