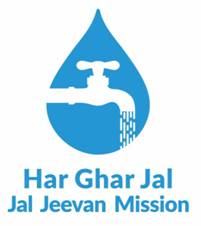 New Delhi: Odisha has been allocated a sum of Rs. 3,608.62 crore for 2022-23 financial year, Union Minister Union Minister of State (MoS) for Jal Shakti Prahlad Singh Patel said on Monday.
Out of this the State has drawn Rs 866.57 crore as 1st instalment, he said in reply to question BJD MP Amar Patnaik in the Rajya Sabha.
Now, opening balance with a total central fund of Rs.2,063.87 crore is available with the State, Singh added.
With an aim to ensure piped drinking water supply to every household, the State Government has, so far, sanctioned 207 Mega Piped Water Supply (PWS) projects for different areas of Odisha.
According to 133 mega Piped Water Supply projects have been sanctioned under Jal Jeevan Mission (JJM) for the State while another 74 such projects have been sanctioned by Government of Odisha under State program with different sources of funding.
Out of 74 projects, eight projects sanctioned under Basudha, 21 under NABARD assisted Rural Infrastructure Development Fund (RIDF), seven with funding from Fourth State Finance Commission, 31 under Odisha Mineral Bearing Areas Development Corporation (OMBADC) and seven with funding from District Mineral Foundation (DMF).
Out of the 74 projects funded from the State program, 10 are completed and 7 others are at the stage of completion during December, 2022. The others are different stages of execution.
All the mega drinking water supply projects funded under the JJM are in execution stage which are targeted to be completed from March, 2023 onwards.
Mr.Singh, in his written reply to a question of BJD Rajya Sabha Member Amar Patnaik, said Government of India is implementing Jal Jeevan Mission, in partnership with states, to make provision of tap water supply in adequate quantity of prescribed quality on regular and long-term basis to every rural household of the country by 2024 with an outlay of Rs. 3.60 lakh crore, out of which Central share is Rs. 2.08 lakh crore.
The Union Government supplements the efforts of States/UTs by providing them with financial and technical assistance, he said.
Additionally, the 15th Finance Commission has recommended tied grants to Panchayati Raj Institutions of Rs. 1.42 lakh crore during 2021-22 to 2025- 26 for water & sanitation, which inter alia includes rainwater harvesting, water recycling etc.