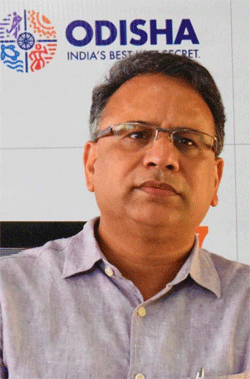 Bhubaneswar: The revenue generation from own-tax sources registered a growth of 13.50 percent. The total revenue collection from own-tax sources during the period (April to January) increased to Rs 36,372.85 crore against last previous year's collection of Rs 32,046.83 crore.
Due to the constant monitoring by Principal Secretary Finance, Vishal Kumar Dev, the State was able to register growth by January end of the financial year.
Under the own-tax revenue, commercial tax collection was increased by 15.02 percent. The commercial tax collection has increased from Rs 21,002.88 crore (Jan'22) to Rs 24,156.75 crore (Jan'23).
Professional tax collection upto January 2023 grew by 15.57 per cent, while collection from land revenue increased by 8.06 percent. However, the revenue collection from stamp duty & registration witnessed a negative growth of 15.49 percent.
With the regular review and continuous effort by Excise Commissioner Ashish Singh, State Excise revenue has registered a growth of 21.18 percent till January this year. The State excise revenue collection has been increased to Rs 4990.51 crore from Rs 4118.33 crore during the period.
In total, the State has collected revenue worth Rs 71,315.73 crore from both own-tax and non-tax sources by the end of last month of the current fiscal compared to the collection of Rs 70,818.88 crore during the same period of previous fiscal.
So far, the State has been able to achieve 75.71 percent of the Budget Estimation of Rs 94,200 crore made for the financial year 2022-23.
However the State's mining revenue has gone down by 13.16 percent during April to January of 2022-23 compared to what it was during the same period a year ago.
The total revenue collection from the non-ferrous mining & metallurgical industries till January of the current financial year was Rs 31,008.61 crore whereas the State had collected Rs 35707.45 crore from this source during April-January of 2021-22.
The mining sector has recorded a negative growth due to slowdown of market and price cut, sources said. The State has achieved 71.38 percent of the annual revenue target of Rs 43,444.06 crore made in the budget estimation for the current fiscal.