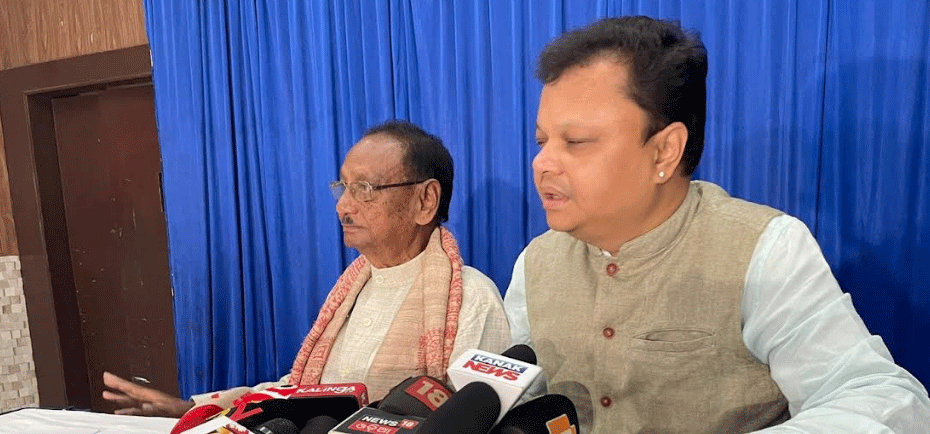 Bhubaneswar: In a major setback for the BJP ahead of 2024 elections, former Chief Minister and nine-time MP Giridhar Gamang resigned from the BJP on Wednesday.  
Giridhar along with his son Sishir resigned from the primary membership of BJP and both were sent their registration letters to BJP National President JP Nadda. They had joined the BJP in 2015 after resigning from Congress.
"I realised that I am unable to discharge my political, social and moral duty to my people in Odisha during the last several years. Hence, I tender my resignation from the primary membership of the BJP with immediate effect. Please accept the same," the former CM said in his resignation letter to Shri Nadda.
Giridhar, a nine-time MP, thanked Prime Minister Narendra Modi and Home Minister Amit Shah, who was party president in 2015, for clarifying on the floor of the Parliament on his voting against Vajpayee government in 1999.
Similarly, Sishir in his letter said he resigned after realizing that he was unable to do much for the welfare of the tribal community and the youth during the last several years.
They are likely to join Telangana Chief Minister K. Chandrasekhar Rao's newly floated party— Bharat Rashtra Samithi (BRS).
Hinting towards his joining in the BRS, Giridhar said, "I have come from a national party (Congress) to BJP, another national party. I will join another national party, which is yet to put its feet in Odisha."
He also announced that he will not contest in the election anymore as he became old. "My son Sishir will contest the election," the tribal leader said.
Gamang duo said that they resigned from the BJP after being humiliated within the party. "Insult is tolerable but not humiliation," said the ex-CM.
Sishir said the party had promised him to give a party ticket for the Koraput Lok Sabha seat in 2019. However, the party has given him a ticket for Gunupur assembly seat, which he had lost with a dismal show.
"No one has helped me in the 2019 election. After the election also, the entire party in the Koraput area was working under the behest of one leader and no importance was given to me," he added.
Notably, the father-son duo met Telangana CM Shri Rao at Hyderabad on January 13. Senior Gamang is likely to be appointed as the Odisha president of the BRS to lead the party in the 2024 elections. Sishir is likely to contest the next poll on the BRS ticket, sources said.
Apart from the Gamang duo, another tall BJP leader and tribal face in south Odisha, Jayram Pangi is also likely to join the BRS, which is eying to grab some seats in the South Odisha, where a good number of Telugu speaking people are residing.