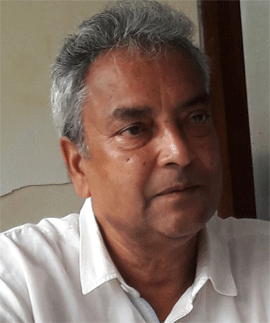 Bhubaneswar: The State Government has collected excise revenue of Rs 31,895.83 crore during the financial year 2013-14 to 2022-23 (till June), informed Excise Minister Aswini Kumar Patra in the State Legislative Assembly on Saturday.
Replying to a question of Congress MLA Taraprasad Bahinipati, Minister Mr.Patra said the revenue collection from excise sources in the year 2013-14 was Rs 1780.29 crore, which has been increased to Rs 5528.4 crore during last financial year.
The excise revenue collection during 2014-15 was Rs 2038.79 crore, which rose to Rs 2568.68 crore, Rs 2786.25 crore and Rs 3221.03 crore in subsequent three years, respectively.
Similarly, the State Government has received excise revenue of Rs 3925.41 crore in the year 2018-19 and Rs 4495.52 crore in 2019-20.
Due to Covid-19 pandemic, the excise revenue collection fell down sharply to Rs 4053.51 crore in 2020-21. However, due to proactive steps taken by the Excise Department, the excise revenue again bounced back to its track with collection of over Rs 5000 crore during the last fiscal. The State had collected Rs 5528.4 crore in 2021-22.
The Minister further informed that an amount of Rs 1497.95 crore was collected from the same source during the first three months of the current financial year (April to June).
Giving a written reply to another question put by Congress MLA Santosh Singh Saluja, the Excise Minister told the House that 50 persons have died due to the consumption of spurious liquor in Odisha in the last 10 years.
Minister said that at least 41 persons died in 2011-12 in Cuttack district while illicit liquor consumption claimed nine lives in Bhadrak district in the year 2019-20.
The Minister further said that licenses are given for the sale of liquors at government approved shops. Traders are penalized with Rs 10 lakh fine along with 10 years of jail under Section 59 of the Odisha Excise Act- 2008, if found selling forged liquor. There is a provision of cancellation of license of the trader under Section 47 of the Act, he added.