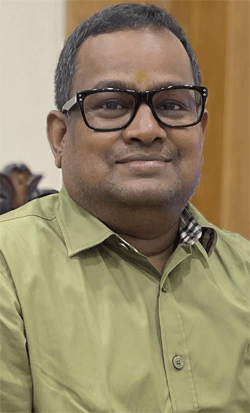 Bhubaneswar:In another move towards 'Skilled in Odisha' campaign, the three new driving training institutes are going to start functioning by this year end.
Construction of three new driving training and research institutes at Sundargarh, Berhampur and Keonjhar has been completed. This is known from a high-level review meeting held under the chairmanship of Chief Secretary Suresh Chandra Mohapatra, Wednesday.
Principal Secretary, Commerce and Transport, Bishnupada Sethi presented the issues related to the management of new institutions for discussion.
After reviewing the progress so far, Mr.Mohapatra directed the Transport Department to make all the three institutions fully functional by the end of this year.
A society will be formed under the chairmanship of the Transport Commissioner to manage the institutions. It was decided in the meeting that the institutes will be run by the society under Public Private Partnership (PPP) mode. About Rs.2.67 crores will be provided to the society for procurement of training vehicles, dual control driving devices, simulators, workshop equipment and training equipment for each institute. Other expenses for operation and management of the institute will be borne by the private partner.
The Chief Secretary has directed to provide high quality training with modern technology in the institutes and issuance of driving license to the youths soon after training.
At present, one such institute is fully functional at Chhatia of Jajpur district on PPP mode. Ashok Leyland company is managing it. The institute has 150 seats.
The newly constructed institute at Keonjhar will have 134 seats, while the one at Sundergarh will have 150 seats, and Berhampur will have 140 seats. Both light and heavy motor vehicle (LMV and HMV) driving training will be provided in these institutes.
The training period for heavy vehicles will be 30 days and for light motor vehicles, the training period will be 21 days.
Ashok Leyland, which has special experience and expertise in this field, will jointly manage the day-to-day operations of the institutions. Free training with accommodation and food will be given to youths from various districts of Odisha in these institutes. The accommodation and food expenses of the students during the training period will be borne by the government.