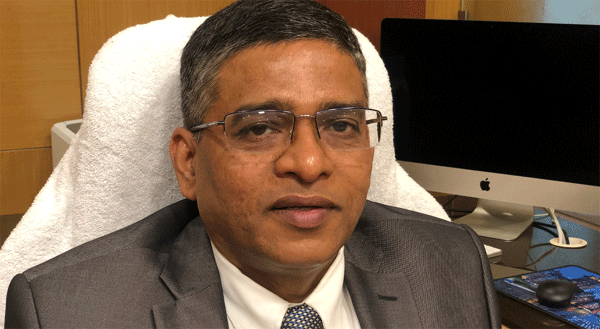 State Government has directed the District Collectors to identify Session Sites and Five Member Team for each Session Sites for COVID-19 Vaccination of Health Care Workers(HCW)s.
ACS Health & Family Welfare, Pradipta Kumar Mahapatra has written to all the District Collectors and Municipal Commissioners of Five Municipal Corporations on 4 January in this regard.
Mr.Mohapatra has said that as per Operational Guidelines of COVID-19 Vaccination, it is essential to identify suitable session site with facilities for waiting room, vaccination room and observation room for vaccination of Health Care Workers in First Phase.
The session site for HCWs shall be identified in Health Institutions i.e. PHC and above.
In each Block/ Urban Unit, Session Sites must be identified with adequate facility for waiting room, vaccination room and observation room.
Preferably one session site at CHC Head Quarter and other at PHC with ILR Facility, pointed out he.
Similarly, session site at SDH/DHH/Medical Colleges/ Big Private Hospital shall be identified, pointed out he.
The Block/Urban Task Force members shall conduct assessment of each sites well before and submit the same to district after finalization.
The five member team including vaccinator must be identified for each session site and they should be oriented on their role and responsibilities.
Also, one Supervisor per three session sites shall be identified for effective monitoring.
One trained Medical Officer shall be entrusted at the session for AEFI Management.
All logistic arrangements like sitting arrangement, immunization, logistics, anaphylaxis kit/AEFI kit, signage, toilet and handing washing, drinking water facility etc. for conducting session shall be kept in readiness.
The physical inspection of all session sites must be conducted by Block Task Force Committee Members and 20 Percent by the District task Force Committee Members.
After finalization and approval of session sites by the Blocks/Urban Task Force, it should be submitted to District for final approval by the District/City Task Force, it should be submitted to District/ City Task Force.
If any of the Session Site or vaccinator is not uploaded in the Co-WIN portal previously, the same must be created/uploaded in the portal immediately DDM, DVLM and ICA.
They shall work in a team under guidance of ADPHO(FW)/ADUPHO for timely uploading, creating and scheduling the sessions and other activities as required.
The session allocation/ scheduling process must be completed within 2 days after receiving data of vaccination from State.
24X7 Control Room shall be functionalized at District and Block Level for addressing different issues.
Therefore, District Authorities have been directed to complete the session site selection and approval of same by District Task Force by 8 January 2021 positively, said an official.