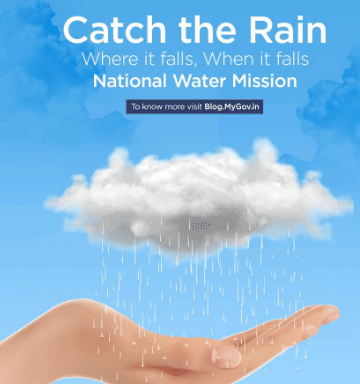 Bhubaneswar: Chief Secretary Suresh Chandra Mahapatra has asked all District Collectors to prepare District-level action plan for Jal Shakti Abhiyan: Catch the Rain (JSA: CTR)-2022.
The Jal Shakti Abhiyan II was launched on March 29, 2022 by the President of India and it will be taken up in all districts (rural as well as urban areas) of the country with the main theme "Catch the Rain, where it falls. when it falls".
The campaign will be implemented before November 30, 2022 – the pre-monsoon and monsoon period in the country.
This campaign is focused on water conservation and rainwater harvesting, enumerating, geo-tagging & making inventory of all water bodies; preparation of scientific plans for water conservation based on it, setting up of Jal Shakti Kendras in all districts, intensive afforestation and awareness generation, Mahapatra said in a letter to the Collectors.
In this regard, a virtual meeting was held on April 6 with all stake holder departments of the State Government. In the meeting, it was felt that the role of district administration is critical in the successful implementation of Jal Shakti Abhiyan: Catch the Rain 2022 in the State.
The Chief Secretary has asked the Collectors to take steps for setting up of Jal Shakti Kendras in the District Headquarters for disseminating information related to water, catering techniques for water conservation and water saving, providing technical guidance to local people /district administration.
He also asked for preparation of a scientific water conservation plan for identification and preparation of inventory of existing water bodies as well as identification of new water bodies, geo-tagging of all water bodies using GIS technology.
The Collectors were further instructed to remove encroachments on the water bodies, ensure grey water management activities in Panchayat ghars, PHCs, schools, AWCs, community centres and other public institutions.
Mahapatra also suggested for rejuvenation of small rivers and rivulets though community driven river basin management practices, catchment area treatment (afforestation etc., water conservation through watershed development projects /MGNREGA works, convergence of JSA—2022 activities with the celebration of 75 years of independence, construction of rooftop rainwater harvesting structure in Government buildings like Panchayat offices, Anganwadis, Schools and PHCs, etc.
The Collectors will have to submit a District-wise monthly report to the State Nodal Officer.
A meeting will be taken up shortly to discuss the effective implementation of the JSA: CTR, 2022 campaign for water conservation and execution of water conservation structure in all Districts of the State, official sources said.