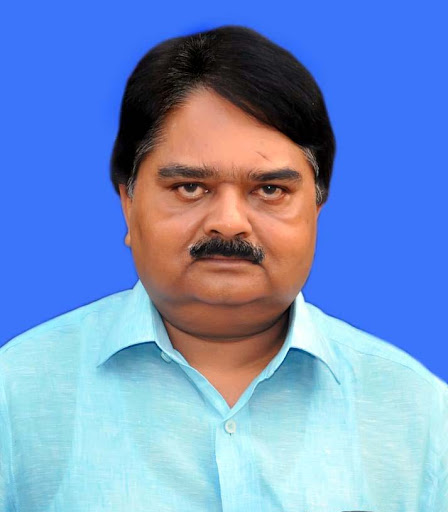 Bhubaneswar: 2021 was a year of progress and philanthropy for MGM Group led by Leading Industrialist of Odisha Pankaj Lochan Mohanty. The MGM Group was standing tall behind the State for its every step and also the time period when the second wave of Covid-19 created havoc.
Diversified Business Conglomerate MGM Minerals showed its propensity for an ennobling cause by donating Rs one crore towards the development of Srimandir Parikrama Project of Shree Jagannatha Temple, Puri.
The MGM Group Chairman and Managing Director, Mr.Mohanty, an ardent devotee of Lord Jagannath presented the donation amount to Dr Krishan Kumar, Chief Administrator, Shree Jagannath Temple Administration (SJTA) for the historic Heritage Corridor Project, the flagship program of Naveen Patnaik Government to boost the Holy City of the State.
The MGM Group has donated several critical health care equipment when the entire world is reeling under a health crisis due to the second wave of Covid-19.
MGM Foundation, the CSR Arm of MGM Minerals Limited has been on the forefront to support efforts of the Odisha Government in fighting COVID-19 Pandemic.
The Foundation has donated Oxygen Cylinders, Semi ICU and ICU Beds to Odisha State Medical Corporation Limited (OSMCL). The MGM Green Energy Limited has given 70 oxygen concentrators to the State Government.
When the State Government has announced to give free vaccines to all above 18-44 years at no cost, it was the MGM Group, who had come forward and donated Rs 1 crore to the Chief Minister's Relief Fund (CMRF) for this purpose.
MGM Foundation had also donated 10 EzeCheck devices to the Bhubaneswar Municipal Corporation (BMC) as its support to make preventive healthcare accessible to people from all walks of life and strengthen the public healthcare system.
EzeCheck is a non-invasive screening gadget to detect anemia, random sugar and predict lungs, liver and kidney problems within less than 10 seconds. What really makes it unique is that it does so without taking a single drop of blood from your body.
Similarly, the MGM Foundation has set up a laboratory at L V Prasad Eye Institute here for research on black fungus or mucormycosis and support in the treatment of the disease. In July, Director of MGM Foundation, Sabita Mohanty inaugurated the facility – MGM Advanced Molecular Mucormycosis Laboratory here. The company has also set up an MGM Chair Professor in Mining and Metal Engineering at IIT Bhubaneswar.
The Mining Major has also extended its support for the development of sports in Odisha. It has sponsored the Odisha T20 Cricket League, which was organized by the Odisha Cricket Association in collaboration with the Twenty First Century Media (TCM).Mr.Mohanty is leading OCA as its President.
The Group wants to set up a Sports Academy in the State, where young talents will be enriched as emerging athletes here and they will represent the country.
Pankaj Lochan Mohanty is not only a business magnate; he has earned this adorable reputation of being the 'Good Samaritan', extending his helping hand and reaching out to people in distress.
MGM Group has supported the Wellness point "ANAND" in the premises of Capital Police Station recently, which has been appreciated by Twin City Police Chief Saumendra Kumar Priyadarshi.
A Leading Philanthropist, Mr.Mohanty has always been at the forefront of extending his support for the needy and these contributions have earned admiration and respect for the MGM Group across the State.
Despite the pandemic, the Business Conglomerate has witnessed growth and added new chapters to its glory. In July 2021, Chief Minister Naveen Patnaik inaugurated the readymade garment manufacturing complex of Wild Lotus Fashions Private Limited (WLFPL).
WLFPL is a part of MGM Group Odisha, which has set up a readymade garment manufacturing unit at Chatabara Industrial Area, Khurda. WLFPL is a 100 % Export Complaint Unit spread over 3 acres of land with an investment of Rs.70 crore.
The company has got the Government's nod for development of an ethanol factory in Boudh district. The State Level Single Window Clearance Authority (SLSWCA) headed by Chief Secretary in October, had approved the 200 KLPD Ethanol Plant along with 5 MW Co generations Plant, to be set up by MGM Biofuels in Boudh. Over 120 people will be employed in the food processing unit against an investment of Rs 225.24 crore.
MGM Group is expanding in a big way while investing Rs 900 croes for expansion of its Sponge Iron plant to a Mini steel plant at Dhenkanal.
With the growth of wellness sector, the Business Conglomerate is putting up a Wellness Resort near Dhauli Bhubaneswar with an investment of Rs. 60 Crore.
As the Holy City requires more rooms to accommodate more tourists and devotees , MGM Group is making foray to the Hospitality Sector to set up Hotel Project at Puri with an investment Rs 100 Crores. For the Hotel Project, land has already been acquired.
With Mr.Mohanty at the helm of the MGM Group is planning for resounding growth in 2022 and its future looks brighter than ever before.