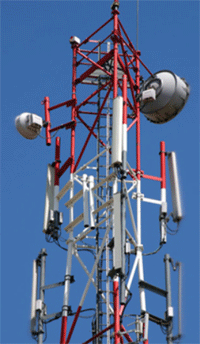 Bhubaneswar: Odisha Government has approached the Government of India to provide 1000 Mobile Towers for the State, which will provide connectivity to the 'Uncovered' villages of this Eastern Tribal Dominated State.
In a Memorandum to the Union Government, the State Administration has pointed out that it has been estimated Rs.900 Crore will be required for this purpose.
According to latest survey, Odisha has the highest number of uncovered villages with respect to Mobile Connectivity in the country. There are 6278 'Unconnected Villages' in Odisha. These villages are not having any access to any Mobile Connectivity till date.
Recently Universal Social Obligation Fund (USFO) has approved 483 Mobile Towers for Odisha and the Union Cabinet has approved 3933 Mobile Towers for the country.
While Union Minister Communications and Information Technology, Ashwini Vaishnaw is representing Odisha in Upper House of the Parliament, he has also extended all out support for expansion of Telecommunication Services in this State.
So the State Government has requested for fresh 1000 Mobile Towers in Odisha, so that 'Unconnected Villages' will avail facility of 'Mobile Connectivity', which will go a long way in serving the people of the State.
Further there is a requirement for up-gradation of 256 Mobile Towers set up in Left Wing Extremists (LWE) Zones. These Mobile Towers were set up in LWE Phase I Program.
Ministry of Home Affairs supported the program as Odisha is one of the major states affected by Maoists. At least 10 districts are affected by LWE Menace.
These Towers are needed to upgrade to 4G Standard Towers for better coverage and Data Capacity. In these areas Banking Operations are affected due to poor data availability, officials admit.
Due to poor capacity of these Mobile Towers connectivity is hampering and people are facing lot of problem in this regard, pointed out a senior official in Department of Electronics and Information Technology (DoeitY).
The Memorandum pointed out that currently, 5G Telephoney Services are being rolled out across the country in a phased manner.
Department of Telecommunications under Ministry of Communications is requested to cover all 30 District headquarters of Odisha under 5G Services by the end of 2023, said an official.