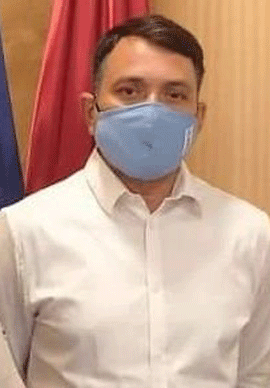 Bhubaneswar: In an aim to boost the economy through industrialization, the State Government has approved 564 industrial projects involving a total investment of Rs 16.42 lakh crore in past 20 years.
This was informed by the Industries Minister Dibya Shankar Mishra in the State Legislative Assembly during the recently concluded Monsoon Session.
Mr.Mishra said the High Level Clearance Authority (HLCA) headed by Chief Minister Naveen Patnaik and State Level Single Window Clearance Authority (SLSWCA) led by Chief Secretary held 26 and 102 meetings, till July end this year.
The 564 projects have been approved by the State authorities in between 2002 and 2021 (till July end). These projects will create employment for 6,40,988 persons.
As per his reply, highest 56 investment projects of Rs 2.50 lakh crore have been approved in the year 2019, while 19 projects of Rs 1.61 lakh crore approved in 2005, 41 projects (Rs 1.52 lakh crore) approved in 2011, 33 projects (Rs1.48 lakh crore) in 2006, 53 projects (Rs 1.36 lakh crore) in 2020, 54 projects (Rs 1.19 lakh crore) cleared in 2017 and 44 projects (Rs1.16 lakh crore) in 2010.
This year till July, 51 projects of Rs1,61,550 crore were approved by the State Government. In the remaining years, projects having total investment outlay below Rs 1 lakh crore were approved by the State panels, Mr.Mishra said.
Similarly, out of the 564 projects, the highest 79 approved projects came up in Khurda district, 62 in Sundergarh district, 52 in Jajpur, 52 in Keonjhar, 39 in Cuttack, 38 in Dhenkanal and 37 in Angul. The remaining projects will be set up in other districts.
The Minister further informed that 68 projects out of the approved total projects belong to steel and pelletisation while 13 are power projects, 12 are cement & cement products, five are alumina & aluminum, three downstream aluminum, three downstream steel, seven food processing and five ferro-products.
Out of these 564 projects, only 138 big projects have been established and started either partial or full production, Mr.Mishra said.
Similarly, 22 projects worth Rs 2.50 lakh crore have been withdrawn by concerned companies after signing MoU with the state government in between 2004 and 2019.