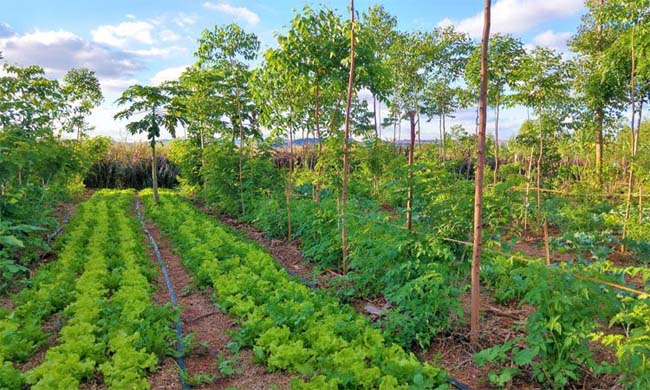 Bhubaneswar: For the development of agriculture, the State Cabinet on Tuesday approved two schemes under which the Government will spend Rs 1509.43 crore to boost agriculture activities in the State.
The Cabinet has approved for provision of Rs.1142.24 crore for four years from 2022-23 to 2025-26 for implementation of the State Sector Scheme-Development of Potato, Vegetable and Spices with the involvement of women SHGs and Farmer Producer Organization (FPOs), Chief Secretary SC Mahapatra.
The scheme is introduced with the objective to provide financial assistance to the farmers for the cultivation of potato, onions, hybrid vegetables, and spices in order to make the state self-sufficient in the production of five vegetables (potato, onion, tomato, cauliflower & cabbage) along with an increase in area and production under spices, he said.
It will provide ample scope for employment generation in rural areas and augmentation of the income of the farmers. The present dependency of the state on other States for vegetables like potatoes, onions, and seed spices will be brought down and the state will be self-sufficient, he said.
Similarly, the State Government has approved Rs. 367.19 crores for five years from 2022-23 to 2026-27 for implementation of another State Sector Scheme-Empowerment of Women in Agriculture-Promotion of Entrepreneurship for Women SHG.
Mr.Mahapatra said this scheme will ensure sustainable income generation of women beneficiaries/WSHGs & the state shall emerge as the net exporter of mushroom & high value flowers over the mission period.
Similarly, the Cabinet has approved the proposal of extension of State Government grant-in-aid to eligible employees of new-Aided non-Government High Schools, Upper Primary (ME) Schools and Madrasas on the basis of Odisha Revised Scale of Pay Rules, 2017 (7th Pay).
About 26,164 teaching and non-teaching employees of the new-aided Non-Government High Schools, UP(ME) Schools and Madrasas who are in receipt of 100 per cent Grant-in-Aid as on 31-12-2021 will be benefited by such enhancement, said the Chief Secretary. The State Government will bear additional financial implication of Rs.280.48 crores per annum.
The State Cabinet has approved the principles for One Time Settlement (OTS) of arrear water rate dues of all stakeholders on the recommendations of a High Power Committee (HPC).
Fourteen industrial, commercial and other establishments had filed 21 cases in the High Court challenging the State Government's order to pay water dues.
Arrear water rate on 21 industries has been locked-up over decades due to pending court cases. Besides these 21 industries, 645 industries also have arrear water rates pending with them. Non-realization of such arrears has tremendous effect on the State exchequer. On one time settlement, the State would realize Rs.1219 crores approximately, he informed.
The State Cabinet has also approved the waiver of interest amounting to Rs. 220.67 crore in favour of Rourkela Steel Plant (SAIL) towards water dues. As the RSP has constructed Mandira Dam on its own cost, the Government has decided to waive off the interest on the principal water dues.
The Cabinet has approved the tender of Rs.344.67 crore and Operation & Maintenance cost for five years amounting to Rs.3.42 crore for Construction of in stream storage structure across river Mahanadi at Choudhury Gada in Jagatsinghpur district and across river Paika at Tikhiri in Kendrapara district. The work is planned to be completed in 36 months.
Another tender worth Rs 357.92 crore has been approved by the Cabinet for execution of mega piped water supply projects to provide safe drinking water in Angul district out of JJM funding.
By execution of the project, around 2,32,189 people of 277 villages under 48 GPs of 2 Blocks of the District will be benefited. The work is targeted for completion within a period of two years.