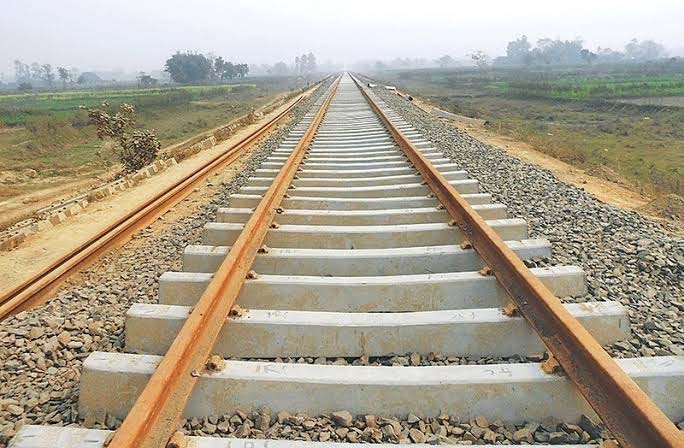 New Delhi: The Government of Odisha has signed two Memorandums of Understanding (MoUs) with the Ministry of Railways to provide land free of cost for two ongoing new railway line projects, Union Railways Minister Ashwini Vaishnaw told Lok Sabha on Wednesday.
In a written reply to a question of BJP MP Basanta Panda, the Railways Minister said the State Government has signed the MoU to provide land free of cost for the Khurda Road-Bolangir (289 km) and Jeypore-Nabarangpur (38 km) new line projects.
Informing about the Khurda Road-Bolangir project, Mr.Vaishnaw said the anticipated cost of this project is Rs 3792 crore. The Odisha Government has to provide land free of cost and share 50% cost of the project from km 112 to km 289 from Khurda Road.
The Railway has taken up the work on Khurda Road—Bolangir New Line (289 km). An expenditure of Rs 1497 crore has been incurred on the project upto March 2021 and an outlay of Rs 1000.50 crore has been provided in the financial year 2021-22, he said.
So far, 92 km length Khurda Road to Mahipur (77 km) and Bolangir to Bichupalli (15 km) of the project has been commissioned. Work has been taken up in Mahipur-Nuagaon-Buguda (45 km), Purunakatak-Boudh-Sonepur (65 km) and Sonepur-Jahrtarbha-Bichupalli (37 km).
The one of the biggest railway projects in Odisha involves acquisition of 6,162 acre land and diversion of 1844 acre forest land, out of which 5333 acre land has been acquired and diversion of 170 acre forest land has been completed, informed the Minister.
Further, the State Government has to acquire 829 acre land and diversion of 1674 acre forest land, he said.
Similarly, speaking about the Jeypore-Nabarangpur project, he said the project was included in Budget 2016-17 and the it was sanctioned on cost sharing basis with the State Government of Odisha in which State Government of Odisha has to provide land free of cost and has to share 50 per cent construction cost of the project.
Mr.Vaishnaw said the latest cost of the project is Rs 748 crore. An outlay of Rs 15.70 crore has been provided in the Budget 2021-22.
The railway project involves land acquisition of 772.19 acre private land, 87.77 acre Government land and forest land diversion 9.70 acre. Land acquisition work has been taken up, he added.