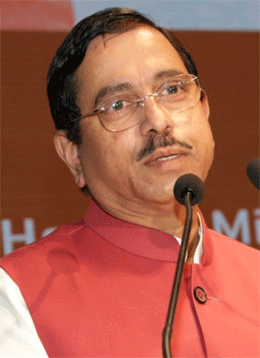 Bhubaneswar: The State Government has lined up 15 mineral blocks for auction during the current financial year, Union Coal and Mines Minister Prahlad Joshi informed Lok Sabha on Wednesday
Replying to a question raised by Keonjhar MP Chandrani Murmu, the Union Minister said, as per the provisions under Mines and Minerals Development and Regulation (MMDR) Act, 1957 and the Rules framed thereunder, the State Governments are empowered to grant mineral concessions for the minerals located within their respective jurisdiction and to collect the revenue generated there upon.
He said the State Government proposes to auction 15 mineral blocks during the year 2022-23. The Government has lined up seven iron ore mines, four bauxite, two manganese, a limestone & dolomite and another copper & nickel blocks for auction during the current year.
Laupada, Rengalaberha N-E extension & Nuagaon West, Alaghat West, Gandhalpada West, Kendudihi North, Roida-I and Jhumka-Pathiriposhi West iron blocks for auction.
Similarly, Ballada, Nunapaimali, Sijimali and Kutrumali bauxite mineral blocks have been put in papers for auction this year.
The other proposed mines to be auctioned this year include Tunmura Limestone & Dolomite mine, Bhanjikusum Manganese Block, Dudhisasol East Copper Block and Kutinga Manganese Block.
The State Government has issued Notice Inviting Tender (NIT) for auction of 4 mineral blocks on March 29, 2022. The mines are– Koira, Kadodihi Iron ore Block, Orahuri Manganese & Iron ore Block, Kusumdihi Manganese & Iron ore Block and Kedesala NorthEast Iron ore block. All four mines are located in Sundergarh district.During the last five years, the State had successfully auctioned 34 mineral blocks, which includes 18 iron ore mineral blocks and five composite mines of iron and manganese ores.