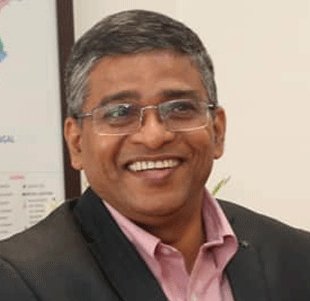 Bhubaneswar: With overdrive for vaccination, till date 13, 84, 934 beneficiaries have been vaccinated in Odisha.
On 16 March at least 1,00,421 beneficiaries were given COVID-19 Shots across the State.
ACS Health & Family Welfare, Pradipta Kumar Mohapatra reviewed the status on Vaccination Management.
Sources said that in 893 sites out of which 38 are Covaxin, 1,00,421 beneficiaries were vaccinated out of which 88,872 are elderly people, who are evincing keen interest for the jabs. With this 5, 31,432 elderly people have already been vaccinated.
There is not a single instance of Adverse Event Following Immunization (AEFI) across the State.
In the meantime with the recent spike in cases of COVID-19 reported from various states such as Maharashtra, Chhattisgarh, Madhya Pradesh, Punjab and Haryana, the State Odisha Government Tuesday issued fresh guidelines for the people of the State.
Department of Health & Family Welfare has warned that the new strain is more dangerous and highly contagious than the older one as it can remain alive on the dry object for around eight days and can easily enter the human body than the older one.
Some of the symptoms of infection include fever, nausea, headache and body pain, diarrhoea, loss of appetite, the emergence of skin disease and itching, sore throat and nasal congestion and chest pain and cough.
The State Government asked the people to follow COVID appropriate behavior such as washing hands, wearing masks, and maintaining social distance.
People have been asked to receive the COVID-19 vaccine as per the government protocol, stay away from crowded places and those returning to Odisha from other states should undergo home isolation for seven days.
Those developing COVID-19 symptoms should undergo the test, it said.
Meanwhile, State's COVID-19 tally mounted to 3,38,323 on Tuesday as 65 more people tested positive for the infection, a Health & FW official said.
Of the new cases, 37 were reported from quarantine centres and 28 detected during contact tracing.
Sundargarh district recorded the highest number of fresh cases at 15, followed by Mayurbhanj at nine, Balasore and Khurda at five each.
Boudh, Kendrapara, Malkangiri and Nabarangpur districts have turned 'coronavirus free' as no active cases exist there, he said.
 The death toll remained at 1,918 as no new fatality due to the infection has been reported since March 14.
 Fifty-three other COVID-19 patients also died due to comorbidities, he said.
 Odisha now has 622 active cases, while 3,35,730 people have recovered from the disease.
 The state has so far conducted over 86.61 lakh sample tests for COVID-19, including 19,611 on Monday, and the positivity rate stands at 3.91 per cent