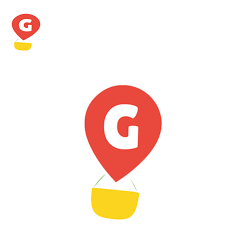 Bhubaneswar: Two of the total 104 startups from different sectors currently onboarded on the Startup India Showcase Platform, belong to Odisha. 
The two Odisha Startups are—Grozip.com by AKM Technologies Private Limited and Negotrip Private Limited.
Ananda Kumar Mishra is the founder of Grozip.com, which is a technology-focused app based on-demand local delivery company facilitating B2B and B2C delivery in major cities of India.
They focus on creating a value proposition for small and medium vendors and customers to solve their delivery hassles using technology.
The Startup operates as a marketplace model and onboard small and medium businesses/FPO who use the technology platform to increase their sales and help them reach more customers. They help connect families together across geographic areas, sources said.
Similarly, Negotrip founded by Kamakshya Prasad Nayak. Negotrip is an online holiday marketplace which facilitates travellers in selecting, comparing and booking holiday packages from different tour service providers.
This platform also facilitates collaboration (as per their choice), among different same interest travel groups, which can lead to cutting down per head cost of the traveller, for the same tour.
A traveller can book only car package, only hotel package and complete tour package from different tour service providers on Negotrip platform, the sources informed.
The Startup India Showcase is an online discovery platform where most promising budding startups, chosen through various programmes, are exhibited in the form of virtual profiles. These innovations span across various cutting-edge sectors such as Fintech, EntrepriseTech, Social Impact, HealthTech, EdTech, among others, sources said.
These startups are solving critical problems and have shown exceptional innovation in their respective sectors, the Commerce and Industry Ministry said.
On the platform, each startup has a profile page with a detailed pitch about their product, innovation, and USP in the form of videos and PDF links.
This provides unique visibility to them in front of the entire startup ecosystem. The startups act as the flag bearers of good quality of Indian startups.
All DPIIT (Department for Promotion of Industry and Internal Trade)-recognised startups under Startup India are eligible to apply for the showcase platform.