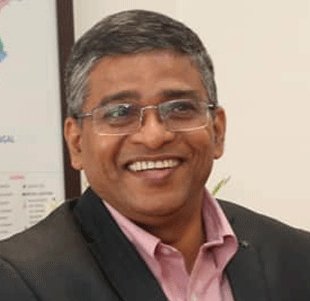 Bhubaneswar: While the cumulative number of COVID19 vaccine doses administered in the country has crossed 2.60 crore, in Odisha it crossed 10 Lakhs.
On 11 March, total beneficiaries vaccinated were 3271 out of which 60 Years and above were 2282.
ACS Health & Family Welfare, P K Mohapatra reviewed the Vaccination Management here in the evening.
As on date 10,17,048 beneficiaries have been vaccinated out of which 2,53, 410 were 60 years and above.
A total of 12,269 of Aged 45 to 59 years with Co-Morbidity have been vaccinated.
Odisha's COVID-19 caseload surged to 3,37,992 after 63 more people tested positive for infection, a health department official said on Thursday.
The state during the day registered recovery of 86 patients taking the total number of cured persons to 3,35,408, which is 99.23 per cent of the caseload.
The state's case fatality ratio (CFR) stands at 0.56 per cent while its positivity rate is 3.95 per cent, he said.
The new cases were detected in 14 of the state's 30 districts, with 38 cases reported from quarantine centres and the remaining 25 were local contact cases.
Mayurbhanj district reported the highest of 14 new cases followed by Cuttack (11) and seven cases each in Sundergarh and Balasore.
The state's coronavirus death toll remained at 1,917 as no fresh fatality has been reported.
Apart from the 1,917 coronavirus deaths, 53 other COVID-19 patients have also died in the state due to comorbidities, he said.
The state currently has 614 active COVID-19 cases which is 0.18 per cent of the caseloead.
The state has so far conducted over 85.58 lakh samples tests for COVID-19, the data released by the health and family welfare (H&FW) department said.
Meanwhile, the Health and Family Welfare department in its official twitter handle said that in a span of 45 days, Odisha has administered over 10 lakh doses of COVID-19 vaccine to healthcare workers, frontline workers and elderly citizens.
"More than 10 lakh doses of COVID-19 vaccine have been administered from January 16 to March 10, excluding holidays," the H&FW department said in a tweet.
While the first five lakh doses were given in 30 days, the rest five lakh were administered in just 15 days, the department said, congratulating all frontline COVID Warriors for making this possible.