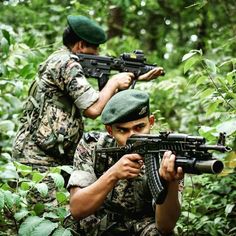 Bhubaneswar: With the massive improvement in situation in Left Wing Extremism (LWE) affected areas, the Centre has excluded several districts from its Security Related Expenditure (SRE) Scheme.
Now, only 10 districts have been covered under the SRE Scheme of the Ministry of Home Affairs (MHA). The districts are—Bargarh, Bolangir, Kalahandi, Kandhamal, Koraput, Malkangiri, Nabarangpur, Nuapada, Rayagada and Sundergarh. Earlier, 19 districts have been covered under the scheme, sources said.
Out of 10 districts, only three districts, namely—Kandhamal, Malkangiri and Kalahandi have been categorized as most affected LWE districts while Koraput has been categorized as "Districts of Concern" by the MHA.
A total of 70 districts in 10 States will now be covered by the SRE Scheme from the month of July, 2021. The districts covered under the SRE Scheme and the 'Most Affected Districts were last revised in 2018.
The MHA has recently informed the State Home Department and Directors General of Police (DGP) about the categorization of districts affected by Left Wing Extremism.
The MHA is executing 'National Policy & Action Plan' to combat Left Wing Extremism (LWE). The Central and the State Governments have been working closely to tackle this problem. A number of interventions are being made, both security and development related, as a result of which, there has been a marked improvement in the LWE scenario.
The categorization of districts provides the basis for deployment of resources under various schemes. The evolving LWE situation necessitates a periodic review of the districts in order to ensure that the focus of anti-LWE efforts remains aligned to the ground realities, the MHA said in a letter.
A comprehensive review has again been undertaken in consultation with the States. Now, at national level, the number of SRE districts has come down from 90 in 11 States to 70 in 10 States including Odisha.
Meanwhile, based on the criteria of Maoist violent incidents, a separate category of Most Affected Districts was created in 2015 with 35 districts to ensure focused deployment of resources.
Subsequently, following a review in 2018, the number of districts was brought down to 30. A fresh review of these districts was undertaken, in which 9 districts were dropped and 4 districts were added to determine the 25 Most Affected Districts. These districts account for 85% of all the Maoist violence in the country.
Separately, a new category of the 'Districts of Concern' has been added to counter Maoists' spread to new areas and to stop resurgence in the areas where LWE influence is waning. This would address resource gaps and consolidate gains in these areas. In this category, Odisha'sKoraput has been included.
Now, the total resources will be utilized only in the focused districts to finish off the Maoists in the State, the source informed.