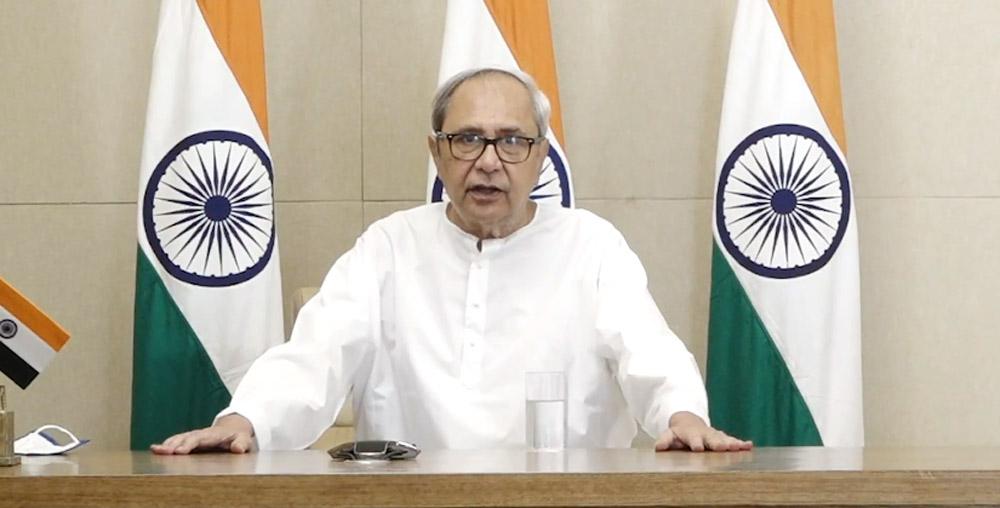 Bhubaneswar: The State Cabinet led by Chief Minister Naveen Patnaik on Monday approved Drainage Improvement Programme (DIP) with an outlay of Rs 1400 Crore for next five years.
The amount will be spent from 2023-24 to 2027-28 for excavation, improvement and renovation of 6969 km length of various drainage channels and retrieval of water-logged area of 105868 Hectares in coastal areas, said Chief Secretary SC Mahapatra.
It helps to control saline ingress through the drains falling to the sea and its network and proper drainage of excess water in the affected areas in the Doabs and select urban centers through well-defined natural drainage channels, he said.
Drainage Improvement Programme (DIP) was launched from 2014-15 for a period of five years i:e from (2014-15 to 2018-19) to retrieve agriculture land affected by water logging and to carry forward the isolated drainage development activities in a comprehensive manner to mitigate the poor drainage in the ayacut area in 17 Doabs and 3 Nos of Non-Doab areas in 9 coastal Districts.
Later, the programme was extended from 2019-20 to 2022-23 with an outlay of Rs 500 crore, Mahapatra said.
Due to taking up, more projects on public demand, increased cost of materials, men & machineries cost of the scheme has been increased. Also, structures mostly farmland bridges are being provided across drains, which increase the cost of projects.
So, the Cabinet today approved the revised cost estimate of the scheme from Rs 500 Crore to Rs 800 Crore only out of State funds, he said.
Similarly, the Cabinet has approved the proposal for construction of 237 number of 100 seated boys hostels for Odisha Adarsha Vidyalayas. The boys' hotels will be constructed with an investment of Rs.1000.14 Crore. The rough cost estimate per Hostel is to the tune of Rs.4.22 Crore.
The building will be of G+2 nature with all facilities ensuring comfortable stay and learning environment of students inside the campus. This proposal will ensure quality learning infrastructure for achieving academic excellence, the Chief Secretary stated.
Following the recommendations of National Human Rights Commission (NHRC) and Orissa High Court, the State Government has decided to provide compensation to the NOK (Next of Kin) on account of death of prisoners in jails of Odisha.
The Cabinet approved the proposal for construction of 130 MLD Water Treatment Plant at Mundali on river Mahanadi. A Tender worth Rs 286.73 crore has been approved for the project, which will be executed on an Engineering, Procurement and Construction (EPC) contract including operation and maintenance for a period of five years.
Since the present capacity of Water Treatment Plants has reached saturation, there is a need to improve the treatment capacity to meet the growing demand of drinking water in the capital city of Bhubaneswar, officials said.
In order to address the issues Housing and Urban Development Department through Water Corporation of Odisha has proposed to implement the project.
Another 6025 posts will be created to meet the requirement of teachers' unavailability due to leave, training and on medical grounds. This will address the issue of shortage of teachers in Government Secondary Schools.
The State Cabinet has approved the proposal for leasing out 40 acres of land in the village Goudakashipur, Jatni, Bhubaneswar for establishment of Shri Vile Parle Kelavani Mandal (SVKM) University. Based on merit, the Trust will keep 30 percent of seats reserved for the underprivileged students of Odisha.
Further, the Government has decided to sanction 5 acres of land in mouza Pandaripali under Sambalpur Tehsil for establishment of Eye Hospital on free of premium.
The Government has also decided to amend the Odisha MSME Development Policy and Food Processing Policies of 2013 and 2016 to extend the timeline for claim submission by MSME units from the present limit of 1 year to 2 years prospectively for all types of incentives. As a one-time relaxation measure, enterprises who had already commenced production but failed to file claim application for incentives within the due date, are given time upto June 30, 2023 to file their claim application complete in all respects.
Amendment in the OCS (Pension) Rules, 1992 has also approved by the panel to allow transgender to avail the benefit as an unmarried daughter in case there is no other elder unmarried daughter or disabled unmarried daughter for the benefit of family pension subject to other conditions.
The State Government has decided to reduce VAT to 1% on sale of ATF to RCS fixed-wing flights, helicopters, seaplanes at any airport, heliport, helipad and water aerodrome located within the State.