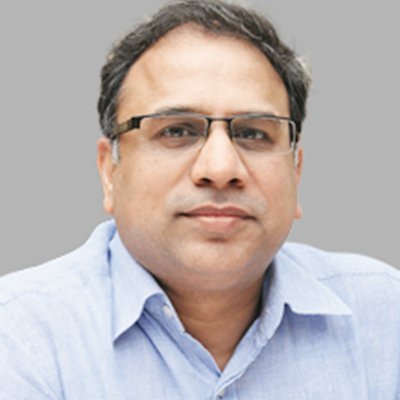 Bhubaneswar: Looking at the low credit flow to the State, projection for Potential Linked Credit Plan (PLCP) has been assessed at Rs.1.34 Lakh Crore for the Financial Year 2022-23.
While NABARD prepares the PLCP, it has hiked the projection by 22 Percent over PLCP Projection during Financial Year 2021-22.
Vishal Dev, Principal Secretary Finance is in continuous discussion with senior officers of NABARD and accordingly PLCP projections have been given a boost, officials admit.
While PLCP is the base level exercise undertaken by NABARD, which forms the basis for Annual Credit Plan (ACP) of all districts and the State, with raise in PLCP, naturally ACP will be hiked next Financial Year.
Department of Finance had brought to the attention of NABARD authorities that in view of Low Credit Deposit (CD) Ratio and Low Credit to Gross State Domestic Product (GSDP) Ratio of the State, ACP has to be hiked for 2021-22.
Accordingly NABARD in consultation with Department of Finance has earmarked ACP at Rs.1.10 Lakh Crore for the Financial Year 2021-22 with an increase of 22.5 Percent over last year.
Mr.Dev is pursuing the implementation of ACP and achieving the target during the meeting at State Level Bankers' Coordination Committee (SLBC)
Low CD Ratio continues in 24 Districts and 6 Districts are Credit Starved, for which State Government is stressing upon more credit inflow to these Low CD and Credit Starved Districts.
Adverse factor impacting development is poor Bank Credit Flow and Very Low Dose of Bank Credit per Self Help Group (SHG), officials say.
With poor credit inflow, there is low level Private Capital Formation in the rural areas, which is a cause of concern, officials admit.
While Government of India is harping on Cent Percent Financial Inclusion, poor Financial Inclusion is hitting hard the State.
While there is 6798 Gram Panchayats in the State, only 30 Percent GPs are covered with Brick and Mortar Bank Branches and rest are left as it is.
Banks have engaged only 1500 Self Help Group (SHG) Members as Banking Correspondent (BC) Agents in the Unbanked Zones.
There are 4649 Un Banked GPs, which requires BC Agents and they require training and capacity building for which funds are required, officials say.
Accordingly State Government has asked funding from financial Inclusion Fund (FIF), which is utilized for Cent Percent Financial Inclusion.
Sources said that the State Government in Department of Finance will chalk out a Detailed Plan for utilization of FIF, said sources.
Apart from that Department of Finance has also actively pursuing with the Banks to increase number of physical branches as well as BC Agents to cover all Un Banked GPs, admits the officials.