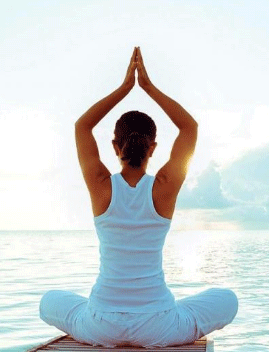 Bhubaneswar: In spite of the worldwide focus on yoga, included as an useful alternative to physical activity for all age groups in India with the potential to prevent non-communicable diseases, it has yet to find wide acceptance among the urban population, a recent study has revealed.
A mere 17 per cent of people in Bhubaneswar city practiced either 'asana' or 'pranayama' or 'dhyana' while only 10.7 per cent of the city's population practised all the yoga techniques, the study on the Epidemiology of Yoga among the Urban Population, conducted by the Community Medicine Department of the Institute of Medical Sciences and SUM Hospital, faculty of medicine of Siksha 'O' Anusandhan (SOA), said.
The study was conducted with a sample size of little over 1200 people in Bhubaneswar, recently ranked as among the top four livable capital cities of the country by three researchers, Dr. Satyajit Mohanty, Dr. Sandeep Kumar Panigrahi and Dr.Jyotiranjan Sahoo.
"Interestingly, participation of women in yoga in the city was more compared to men and it was found that the level of education had a role in people wanting to accept and practice yoga," Prof. E. Venkata Rao, Professor in the Department of Community Medicine, said.
Stating that this was the second study on peoples' acceptance of yoga as a needed physical activity because of its proven medical benefits, Prof. Rao said it was prompted by an earlier study the findings of which said only 5.3 per cent of the urban population in eastern India practiced yoga.
The study's findings also said that family bread winners or people belonging to higher socio-economic strata were less likely to participate in yoga but those who practised it were physically active and were eager to take part in other forms of physical activity. It also found that 49 per cent of the physicians in Bhubaneswar prescribed yoga to their patients as a physical activity.
The study said that concept of yoga originated in India in the post-vedic era (3000 BC) and it spread around the world after Prime Minister Narendra Modi advocated the vision of yoga for health and wellness at the United Nations in 2015. Subsequently, June 21 was chosen as the World Yoga Day.
Yoga had also been included as an alternative to physical activity in the recently published guidelines under the 'Fit India' program in which it had been recommended for all age groups.
While recommending spread of the practice of yoga across Odisha for better impact in controlling non-communicable diseases, the study said the Covid-19 pandemic had left everyone rattled and there was a requirement to deal with the post-Covid scenario. "The post-Covid chronic sequels can be ameliorated by yoga and hence the need for its spread," it said.
Among the eight yoga techniques, 'asana' (yogic postures), 'pranayama' (breath control) and 'dhyana' (meditation) were the most practiced, but inappropriately on many instances, 'asana' was interchangeably used with the term yoga, the study said adding each of the eight steps had profound biological impact on the human body and mind.
In recent years, yoga was being increasingly recognized as a medical therapy for several conditions involving non-communicable diseases like high blood pressure, high blood sugar, several lung conditions, joint conditions as osteoarthritis, low back pain and mental disorders like anxiety and depression.
Any exercise or physical activity with isocaloric energy expenditure value equivalent to the World Health Organisation (WHO) recommended 30 minutes of moderate to vigorous physical activity can prevent non-communicable diseases in all population and yoga offered a superior option than all other forms of physical activity or exercise, the study said.