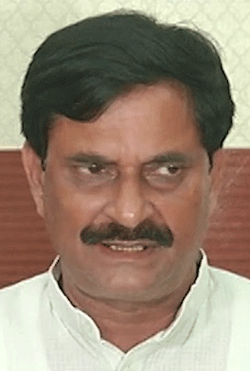 Bhubaneswar: The results of the Class XII examinations 2021 are likely to be announced by 31 July, School and Mass Education Minister Samir Ranjan Dash told media persons here on Friday.
"Earlier, we were told that the Class XII results will be announced in the second week of August. However, following the Supreme Court directive, now we are trying our best to publish the results by July 31," Dash said.
If there is any problem in publishing the results, the results may be delayed by one or two days, the Minister said. "I am hopeful that we will succeed in declaring the results by July 31," he maintained.
On4 July, Chief Minister Naveen Patnaik had announced cancellation of the Class XII examinations conducted by the Council of Higher Secondary Education (CHSE) in view of the Covid-19 pandemic situation.
Following the cancellation of the examinations, CHSE has fixed modalities for award of marks to the Class XII students.
Meanwhile, the government is also considering extension of the last date for submission of application for the Odisha Secondary School Teacher Eligibility Test (OSSTET) for recruitment of high schools teachers.
A group of B.Ed students met Minister Dash for making 200 marks in language paper mandatory in the test. As the new guidelines may deprive some students from appearing for the test, the government will take steps in this regard, he informed.
The B Ed students alleged that there was no provision of 200 marks in language papers in previously conducted OSSTET. They said that no student had ever faced a 200 marks language paper in graduation after 2015. So, how can they appear for the exam now, the students questioned.