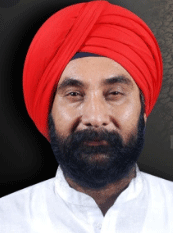 Bhubaneswar: Senior Congress Lawmaker Santosh Singh Saluja on Friday demanded the State Government to reopen Ratna Bhandar of Shree Jagannath Temple.
Raising the issue during Zero Hour in the State Assembly, Mr.Saluja, requested the Speaker to direct the State Government to lay the report of the Justice Raghubir Dash Commission constituted to probe the incident relating to the missing of the keys of Ratna Bhandar of Sri Jagannath Temple.
He said the devotees of Lord Jagannath, world over, wanted to know whether the jewellery of the lord is in safe custody or not.
The Congress Member urged the Speaker to direct the State Government to open the Ratna Bhandar, repair it, list the articles kept in the Ratna Bhandar and make it public.
During the last 21 years of BJD Government Rule, 24 Commissions of inquiry were set up by the State Government on various issues at the cost of crores of rupees, said the Congress Lawmaker.
However, it is a matter of regret that out of 24 Commissions, the reports of eight Commissions have not yet been received even after they were given several extensions.
The report of the Commission constituted to inquire into the chit fund scam has also not yet been tabled in the Assembly, he added.
Speaking to media persons outside the House, BJP Chief Whip Mohan Majhi too urged the State Government to reopen the Ratna Bhandar of Shree Jagannath Temple.
According to the inventory prepared in 1978 when the Ratna Bhandar was opened last time, it had more than 12,831 'bhari' of gold and 22,153 'bhari' silver (One bhari equals 11.66 grams).
A complete inventory of valuables inside the Ratna Bhandar was prepared by the temple administration between May13 and 23, 1978. The storehouse had 12,831 grams of gold ornaments with expensive stones and other valuables of the metal. Similarly, 22153 grams of silver with expensive stones, silver utensils and other valuables were found.
However, 14 gold and silver items could not be weighed during the inventory making process for different reasons. During the process, values of the items were not assessed.
The State Government does not have any information about the gold and silver ornaments and other valuables kept inside the Ratna Bhandar from 1978 to 2018 from donations and 'pranamis' offered by the devotees, the value of items inside the storehouse is likely to have gone up.