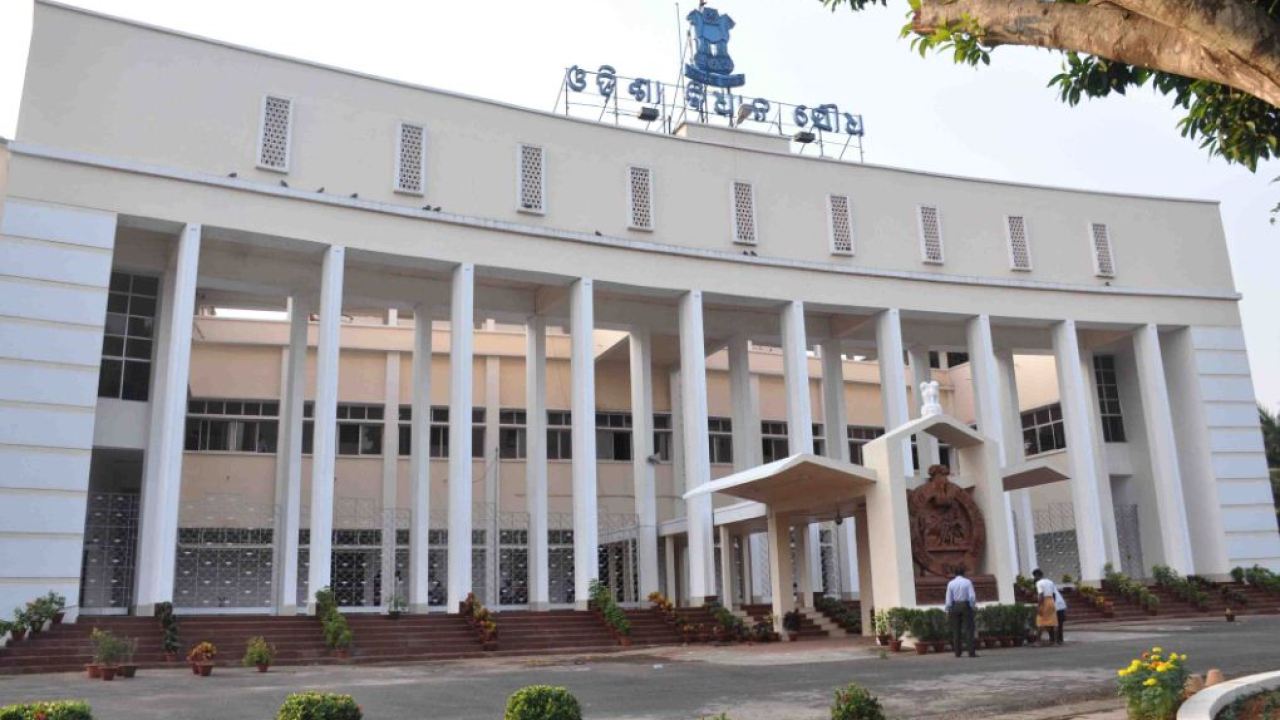 Bhubaneswar: The winter session of the Odisha Legislative Assembly commenced today without Covid-19 restrictions and thin presence of Treasury Bench Members.
As per schedule, the House began its proceedings at 11 AM. Prior to that, as per practice, Assembly Speaker BK Arukha received guard of honour from police personnel. Secretary OLA Dasarathi Satapathy coordinated the visit of the Speaker
Leader of the House and Chief Minister Naveen Patnaik, who was physically present in the House, moved obituary references to sitting MLAs Bijay Ranjan Singh Bariha and Bishnu Charan Sethi, and former Members Golak Bihari Naik, Kapil Narayan Tiwari, Gopanarayan Das and Adikanda Sethi.
Leader of Opposition Jayanarayan Mishra, Congress Legislature Party leader Naraisngha Mishra, CPI (M) MLA Laxman Munda and Speaker Bikaram Kesari Arukha paid rich tributes to the departed members. After holding a one-minute silent prayer, the Speaker adjourned the House till 5 PM.
However, the House witnessed a thin attendance as about half of the Treasury Bench members remained absent on the first day of the winter session. The ruling party members seem busy in the Padampur by-election, which is scheduled to be held on December 5.   
On the other hand, maximum Members from Opposition BJP and Congress have attended the House.
As per schedule, the Supplementary Budget for the financial year 2022-23 will be presented before the House in the second-half session.
The Assembly is under a three-level security arrangement by Commissionerate Police. Besides, 28 platoons of police force have been deployed for security. Five control rooms have already been set up to monitor movement of people.
The Winter Session will continue till December 31. It will have a total of 33 working days including six private members days.
Notably, since the outbreak of the Covid-19 pandemic till the last session, the Assembly functioned under Covid-19 restrictions. MLAs were attending the proceedings from different galleries of the House, District Headquarters and the Secretariat. Most of the time, Patnaik was attending the house virtually.
All members and their staff, officials and journalists were undergoing Covid tests prior to the beginning of the sessions.
This time also, the Speaker has allowed the Chief Minister, Minister Prafulla Mallick and MLA Prafulla Samal to attend the House proceedings virtually on health grounds. This announcement made by the Speaker also created a buzz in the Assembly Hall about the health condition of the CM.