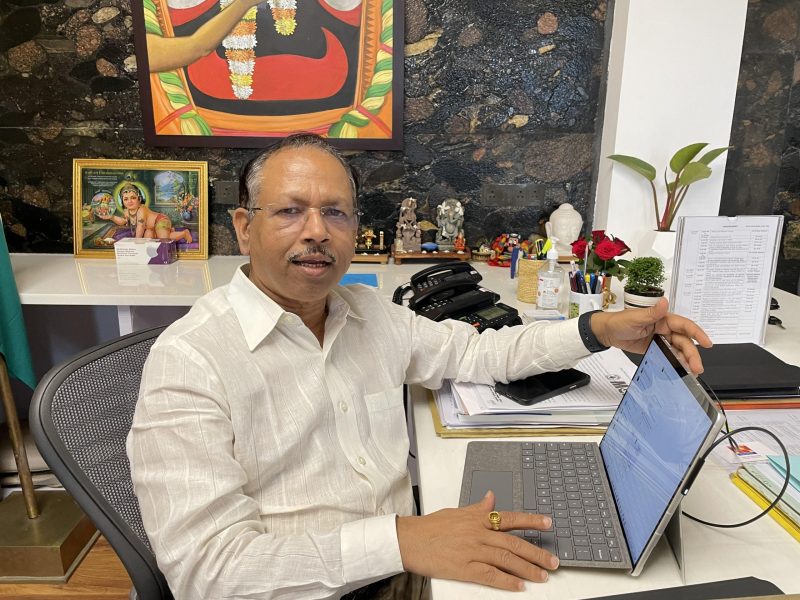 Bhubaneswar: The Government of Odisha's resolute commitment to fostering industrial growth reached another summit at the 121st State Level Single Window Clearance Authority (SLSWCA) meeting, convened on 21 August 2023.
Guided by the insightful leadership of Chief Secretary Pradeep Kumar Jena, the SLSWCA approved 9 new industrial projects, projected to catalyze the state's economic trajectory.
The collaborative synergy between the Government of Odisha and the business community continues to thrive, as these projects, with a cumulative investment exceeding Rs. 873.57 Crores, are poised to unlock new avenues of employment for 2516 persons, bolstering the State's stature as a magnet for investments.
Among the ventures receiving the SLSWCA's nod, Petronet LNG Limited's Compressed Bio Gas and Fermented Organic Manure plant shines bright. With an annual capacity of 33,065 MT, this project promises a dual advantage of chemical production and renewable energy. Located inDeogarh, this initiativeis set to transform the landscape.
Pearl Precision Products Pvt Ltd joins the ranks with their plan for a cutting-edge Plastic Faucet, Water Tank, Pipes, and Fittings manufacturing unit. Their annual capacity of more than 30 million Pcs stands as a testament to their commitment to excellence. This project will be coming up in Paradeep Plastic Park, Jagatsinghpur.
In the Plastic sector, Indopet Polyplast Pvt. Ltd. sets out to establish a high-capacity manufacturing unit for Food Grade Pet Bottles, Jars & Pre-forms, with an annual capacity of 8,000 MT. Strategically located in Khurda, this project stands to enhance both employment opportunities and plastic manufacturing excellence.
The steel industry's ancillary sector gathers momentum with the approval of TRL Krosaki Refractories Ltd's comprehensive project. Spanning 57,000 MT basic raw material grinding unit, 11,700 MT monolithic raw material grinding unit, 8,900 MT high alumina raw material grinding unit, and 14,400 MT grog processing unit, this venture is located in Jharsuguda.
Another project in this sector approved by the SLSWCA is Chosun Sarvesh Refractories Private Limited's 14,400 MT Tap Hole Clay unit. It will be located at Kuanramunda,Sundergarh.Chosun is a South Korea company having reputable stature as a manufacturer of quality refractories.
Saizar Enterprise Private Limited enriches the Steel (Downstream) domain by erecting a Steel processing unit for HR & CR coil. Situated in Kalinga Nagar, Jajpur, this project will add to Odisha's steel processing capabilities.
Vikram Private Limited's expansion project for a 0.12 MTPA SMS and 0.1 MTPA TMT plant adds yet another dimension to Odisha's steel manufacturing prowess. Located in Lahunipada, Sundergarh, this initiative is another addition to Odisha's strong steel sector.
The Agro & Food Processing sector receives a substantial boost with Coastal Biotech Private Limited's Corn processing & corn starch manufacturing unit. This venture, situated in Bamuni Industrial Estate in Nawarangpur district will leverage the district's maize production capacity.
Furthermore, Odisha's tourism landscape thrives with the ambitious project of SNM Hotel And Resorts Private Limited. The Hotel and Resort facility will be coming up in Chikiti, Ganjam. The project in the Tourism sector underpins the state's efforts for broad-based industrial growth.
As these projects move closer to fruition, Odisha stands poised to achieve new milestones in its journey of progress, powered by visionary industrial ventures and a government unwaveringly committed to a thriving economic future. The 121st SLSWCA meeting stands as a testament to the State's commitment to driving growth, generating employment opportunities, and strengthening its position as a burgeoning industrial powerhouse in the region.