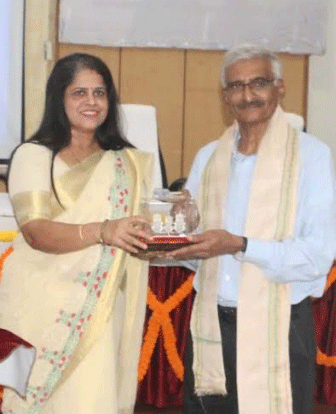 Bhubaneswar: Though a population of about one lakh on an average are diagnosed with blood cancer in India every year, the critical illness can be defeated with proper treatment and the patient's will to fight, medical experts said on Saturday.
 "There is a need to dispel the notion that it is difficult to escape death if a person was afflicted with cancer," Dr. Hara Prasad Pati, former Head of Department of Hematopathology at AIIMS, New Delhi, said while addressing a programme organised at the Institute of Medical Sciences and SUM Hospital here on the eve of World Blood Cancer Day.
Dr. Pati said a lot of development had taken place in the field of hematology over the last three decades and it was now possible to defeat blood cancer with proper treatment, use of drugs, enhanced immunity and a positive attitude towards life.
Prof. (Dr.) Ashok Kumar Mahapatra, SOA's Principal Advisor (Health Sciences) who addressed the programme, said blood cancer stood 5th in the list of critical illnesses. Though the disease is serious, it can be treated successfully, he said.
Speaking on the occasion, Prof. (Dr.) Sanghamitra Mishra, Dean of IMS and SUM Hospital, said those who have emerged victorious against blood cancer should be the source of inspiration for many others.
Prof. (Dr.) Pusparaj Samantasinhar, Medical Superintendent, said the hospital had the necessary facilities for treatment of cancer including Bone Marrow Transplantation unit, ICU, lab hematology, transfusion medicine and infection control unit available under the same roof. "United effort of all concerned can help patients recover from the illness," he said.
Prof. (Dr.) Priyanka Samal, Head of the Department of Hematology and Hemato Oncology, said the process of Bone Marrow Transplantation had began in the hospital in 2018 and till now 48 cases of BMT had been done successfully. Stem Cell Transplantation had also been done in the hospital in February last, she said.
Prof. (Dr.) Pritish Chandra Patra, Associate Professor in the Hemato Oncology department proposed the vote of thanks. Among others, Prof. (Dr.) Rajesh Bhol, Head of Lab Hematology department, Prof. (Dr.) Santosh Singh, in-charge of Hematology ICU, Prof. (Dr.) Shivangi Harankheda, Associate Professor in the department of Hemato Oncology, Ms. Minati Mishra, Nursing Superintendent and Ms. Pushpanjali Rout, Deputy General Manager, were present.