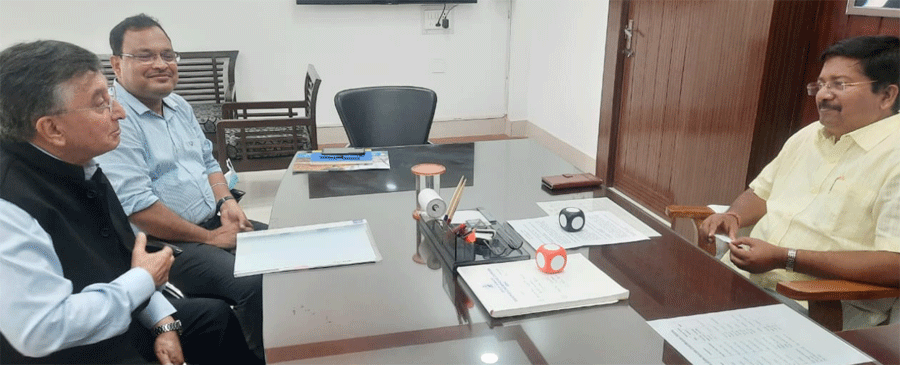 Bhubaneswar: Bishow Parajuli,Country Director World Food Program (WFP) called on Atanu Sabyasachi Nayak , Minister Food Supply & Consumer Welfare & Cooperation in Lok Seva Bhawan here today .

During discussion Mr Parajuli highly appreciated the steps taken by Government of Odisha in implementation of National Food Security Act for which it has been ranked as no.1 performing state in the Country. He also appreciated Odisha Government for providing best support & cooperation for the activities of WFP . They are also going to have one Centre of Excellence in Odisha .

During the discussion Minister Mr.Nayak informed that the State Government has already started rice fortification programme on pilot basis in Malkangiri district and has requested for base line and end line survey of rice fortification programme under PDS .
It is also required to carry out an extensive IEC activity educating the PDS beneficiaries and other stake holders like millers , FPS dealers and Civil Supply functionaries about the benefit of fortified rice.
This activity should be undertaken in all implementing districts .Mr.Nayak while thanking for the support WPF have extended for setting up of Grain ATM in Bhubaneswar Municipal Corporation , requested to provide at least two machines each for the five Municipal Corporations in the State.

During the discussion Himansu S Bal , Odisha Head WFP and other Officers were present,