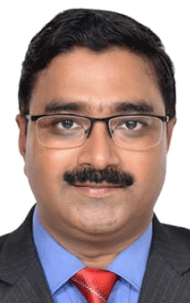 Bhubaneswar: Around 80 per cent of people committing suicide send out tell-tale warning signs before doing the unthinkable but prompt action can prevent such deaths, an eminent psychiatrist said on Saturday.
"Most of the adolescents, before killing themselves, drop hints about their mental condition which are mostly ignored by family members, colleagues, teachers or friends," Prof. (Dr.) Surjeet Sahoo, Head of the department of Psychiatry at the Institute of Medical Sciences and SUM Hospital here, said while addressing a program held here to mark the World Suicide Prevention Day.
The program was organised by the Department of Mental Health Nursing of the SUM Nursing College, faculty of nursing of SOA.
Stating that these suicides were preventable, Prof. (Dr.) Sahoo said it was extremely important to identify the warning signs and take immediate steps to stop the person from taking the extreme step.
"When someone is dropping hints of not being around for long, or visiting a friend to say goodbye or giving away belongings to friends and relatives, it should be viewed seriously and timely action taken to avoid the tragedy, he said adding "it is not easy to predict a suicide, but such signals can be recognized if the family, friends and society at large have the empathy to help the person."
Thirtyfive per cent of suicides, he said, were linked to family problems and disputes.
What is needed, Prof. (Dr.) Sahoo said, is the need to listen to a person carefully, understand the his or her feelings, take every complaint seriously and assess how upset the person is. It is necessary that the person is not left alone and if the situation appears serious, professional assistance should be sought at the earliest, he said.
Describing suicide as a psychiatric and medical emergency, he said such tendencies arose from factors such as depression, suicidal thoughts, loss of support from family and friends, living alone, unemployment, drug and alcohol abuse and stress. Most people commit suicide thinking it was a permanent solution to a temporary problem, he added.
Suicide was the third leading cause of death for young people in the age group of 15 to 24 years with two-third of such deaths among youths occurring in the 18 to 24 age group, he said.
 "Most people who commit suicide send out some clue or warning of intent before doing it. A suicide attempt is also usually made during a particularly stressful time but if the person receives timely help in managing that crisis, he or she can often move on with life successfully," he said.
Brahma Kumari Shivshakti, who also addressed the meeting, said the path of spirituality was the way out of such situations. She urged the students to derive positive energy through meditation. Dr. Sasmita Das, Associate Dean of SNC also spoke. The Dean Prof. Pravati Tripathy was present.
Students also staged a skit on the occasion explaining the problem of stress and hopelessness in people.