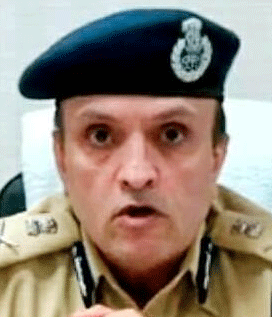 Bhubaneswar: The Vigilance on Friday arrested Kartikeswar Roul, Assistant Engineer, Minor Irrigation, Bhanjanagar, Ganjam, after seizing record amount of Rs 2 crore cash from his house in Bhubaneswar.  
Odisha Vigilance has registered a case vide Bhubaneswar Vigilance P.S. case No.08 dt.07.04.2022 against Kartikeswar under Prevention of Corruption (Amendment) Act-2018.
Yesterday on the second day of house search, cash Rs.2 crores (highest cash seizure in the history of Odisha Vigilance) was unearthed from the house of the engineer and his second wife at TATA Ariana, Bhubaneswar, vigilance officials said.
On the first day of search i.e. 06.04.2022, cash Rs.2.50 lakh had been recovered. With this, total amount of cash seizure comes to Rs.2.03crore.
Previously, assets worth over Rs.2.76 crores including 2 Flats and 1 double storeyed building in Bhubaneswar, Bank and Insurance deposits of Rs.37.23 lakhs, 7 plots including 2 plots in prime area in Bhubaneswar etc. were unearthed in house search of Roul. Hence, total assets comes to over Rs.4.76 crores.
In the course of investigation, Kartikeswar has been arrested and will be forwarded to the Court of Special Judge, Vigilance, Bhubaneswar today.
Meanwhile, YK Jethwa, Director Vigilance, said, "We have enhanced our focus on benami assets/cash stashed in bank accounts of relations as well as those stacked in houses of close contacts by corrupt govt officials.
Odisha Vigilance remains committed towards strong action against corrupt officials, he said.