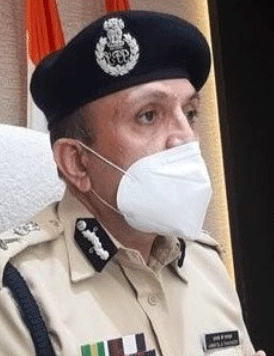 Bhubaneswar: The Vigilance Directorate has registered 62 cases and arrested 43 Government officials for indulging in corrupt practices in 2022, so far, said Yeswant K Jethwa, Director Vigilance here on Monday.
"Out of the total arrested officials, 14 are Class 1 officers. Going forward, with the support of the Government we are enhancing the human resource capabilities and infrastructure of Odisha Vigilance to meet future challenges," he said.
Opening the doors of Vigilance further for officials from other wings of Government as well as professional experts such as bankers, CAs, engineers etc. is in the pipeline, informed the Vigilance Director.
Besides, procurement of forensic and electronic aids for detection & investigation is being done. With these inputs, Odisha Vigilance is committed to further strengthen its anti corruption actions with better results in coming days, he said.
Giving a warning message to the corrupt babus, Mr.Jethwa said, "Our anti corruption drive will continue and we are committed to take strong action against corruption in future."
Meanwhile, the Vigilance has made a record amount of cash seizure during raids on properties of Ashis Kumar Dash, SE Rural Works, Malkangiri located at Shantivan, Belgachia, Trishulia and Cuttack.
During a four day long raid, the Vigilance officials seized Rs 1.36 crore cash from Mr.Dash, which is the highest amount of cash seizure in the history of vigilance.
During searches, further Rs 1 crore 15 lakh cash and 632 gm gold including biscuits/coins were recovered. Earlier, Rs 21,75,470 cash and 602 gm gold was recovered at Malkangiri. With this total recovery comes to Rs 1 Crore 36 lakh 75 thousand cash (which is the highest in the history of Odisha Vigilance) and 1.2 kg gold, said vigilance DSP, Susant Kumar Biswal.
During searches, details of 12 bank accounts in Axis Bank (in name of family, relations, associates) operated by engineer Dash have been unearthed, in which Rs 2.25 crore cash deposits have been unearthed, the vigilance officials said.
Earlier, deposits worth 1.77 crore were unearthed. With this, deposits worth over Rs 4 crore in bank FDs/Savings/Insurance etc have been unearthed, so far. Verification of various Bank accounts and two bank lockers are still to be done. So the assets are likely to increase further, they informed.