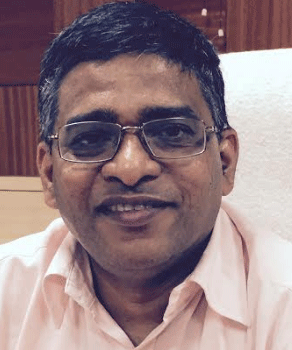 Bhubaneswar: Odisha Government has decided to saturate beneficiaries residing all District Headquarters Urban Local Bodies with vaccine in Phase-3 Vaccination Drive.
And State Government has also decided those students and athletes of age group of 18-44, who will be going abroad, will be vaccinated on 'Priority' basis.
While large number of students will be going abroad for higher studies, athletes will be moving to foreign countries for international competitions are facing tough time due to non-availability of vaccine.
Looking at them the State Government has made it clear that these groups of beneficiaries will be given vaccine on 'Priority' Mode.
ACS Health & Family Welfare, Pradipta Kumar Mohapatra has brought out an order and directed the District Collectors to implement the same.
Under Phase-3 COVID-19 Vaccination Strategies, the vaccination of 18-44 year age group has already started in Five Municipal Corporations and Six District Headquarters Municipalities and Notified Area Councils (NAC)s.
ACS Health Mr.Mohapatra informed that for expansion of vaccination of 18-44 year group in rest 22 District Head Quarter Municipalities and NACs is ordered. Accordingly in June 2021, these beneficiaries will be vaccinated.
In fact, State Government is going to receive 6,45,790 doses of Covishield in June, 2021 in three tranches, which will be distributed to the Districts for First Dose Vaccination based on their target beneficiaries.
State Government has listed out target beneficiaries in a detailed manner and the District Authorities have been provided with the list, said sources.
A total of 17, 93, 394 beneficiaries are to be covered with 17, 93, 394 doses.
Till date 5,78,480 doses of vaccine have been supplied till date, officials added.
Accordingly, District Collectors, Commissioner Municipal Corporations and CDM & PHOs were alerted to be in readiness for vaccination of 18-44 year age group in the District Headquarters Urban Local Bodies and to saturate the Urban Vaccination of the 18-44 year age group in shortest possible time.
Till date Odisha has vaccinated 81,93,753 beneficiaries out of which age 45 years and above with 1st Dose given to 52, 46, 923 and 2nd dose with 10, 96, 967 are covered.
Health Care Workers (HCW) with 1st dose are 331205, HCW with 2nd dose are 279374 Front Line Workers (FLW) with 1st dose are 2, 93, 542 and FLW with 2nd dose are 1, 72, 233.
On 6 June 9419 were vaccinated in 73 active sites and all were Covishield.