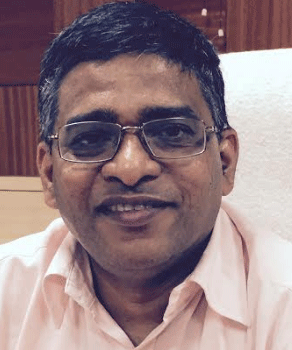 Bhubaneswar: Odisha Government has decided to start 18 to 44 years age group vaccination only in five Municipal Corporations, where positivity rate of COVID-19 infection is very high.
Those Municipal Corporations are Bhubaneswar, Cuttack, Berhampur, Sambalpur and Rourkela.
ACS Health & Family Welfare, Pradipta Kumar Mohapatra has written to all District Collectors and asked the District collectors and Municipal commissioners to go ahead in this regard.
Today First Consignment of One Lakh Doses State Procured Covishield reached here from Serum institute of India, vaccination for 18-44 will be taken up.
This is being done as vaccine manufacturers are supplying low quantity of vaccines and as the vaccine supply improves, other districts will be covered under this program.
While State Government is procuring COVID-19 Vaccine from its own fund to vaccinate 18 to 44 years age group, the State Government has allowed to set up Government Sponsored Vaccination Centers in Private Hospitals. The Private Hospitals shall be used as extension of Government CVC for vaccination of 18-44 years age group only.
Vaccine shall be supplied to Private Hospitals 'Free of Cost' and they shall allowed to collect up to Rs.100 Per Dose from vaccines as Service Charge, said the Government Order.
The beneficiaries preferring to be vaccinated at these Government CVC in Private Hospital premises will be getting the vaccine 'Free Of Cost' and they only have to pay the Service Charge to Private Hospitals.
On the respective District and Municipal Corporation receives this earmarked vaccine supply for 18 to 44 year age group, the same can be used in Government Vaccination Centers for vaccinating these age groups.
The vaccination sessions for 18-44 age group shall be planned from 8 AM to 1 PM and for 45 years and above from 3 PM to 6 PM.
Odisha Government has prepared Guidelines for establishment of Government CVC at Private Hospitals, which has been asked to follow meticulously.
Registration of all hospitals in the CoWin portal has been made mandatory and they have to registered as Government Vaccination Centre through the ADPHO(FW), ADUPHO and District Administration as assigned.
ACS Health & Family Welfare Mr.Mohapatra reviewed Vaccination Management here on 8 May evening.
Odisha has vaccinated over 61 Lakh beneficiaries as on 8 May with active sites 352 of which 42 are Covaxin has covered 67,078 people.
61, 48, 532 beneficiaries have been vaccinated across the State of which Health Care workers (HCW) with 1st dose are 325583 HCW with 2nd dose are163394.
Front Line Workers (FLW)s 1st dose are 223423 and FLW 2nd dose are 163394.
Age 18-44 years & above with 1st Dose are 42660 and Age 45 years & above with 1st Dose are 4375380 and age 45 years & above with 2nd dose are 743633.
With Covishield available is (Government of India) 1,69,630, Covishield (State Government) 1,00,000, Covaxin 3,49,980 of Government of India and 1,07,350 Covaxin purchased by Odisha Government, State has planned 352 active sites.
No sessions planned in Balasore and Deogarh, said an official