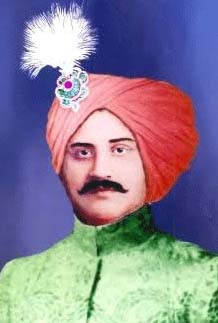 Bhubaneswar: Fondly remembering the erstwhile King of Mayurbhanj Maharaja Sriram Chandra Bhanj Deo, the State Government has renamed North Odisha University after Maharaja name.
State Government in the Department of Higher Education has brought out a Gazette Notification in this regard on 23 December.
Secretary Higher Education, Saswat Mishra has brought out the Government Notification.
Baripada based North Odisha University will be known as Maharaja Sriram Chandra Bhanj Deo University from 23 December as notified by the Department of Higher Education.
This University was established on 13 July, 1998 and now it will be known as Maharaja Sriram Chandra Bhanj Deo University, notification said.
In fact, Maharaja Sriram Chandra Bhanj Deo was a benevolent King and he has brought large scale development of the Tribal Zone, which proudly boasts for its education, art, culture and heritage as well as overall development.
While the Odisha Government is celebrating the 150th birth anniversary of Maharaja Sriram Chandra Bhanj Deo in 2020 as a tribute to the King's remarkable contribution towards the development of Odisha, this will go a long way in remembering the benevolent King.
Earlier, Chief Minister Mr.Patnaik had also approved the proposal for renovation of the Sriram Chandra Pathagar (Jubilee Library) and its takeover by the State Government for further development by the Department of Odia Language, Literature and Culture.
The Chief Minister also sought suggestions from each of the State Council Members to give constructive suggestions. "I will go through each one of the suggestions, and all the good ones would be implemented by the government," he said.
On 20 December, Chief Minister Naveen Patnaik had announced the decision of the State Government in Biju Janata Dal State Executive Committee Meeting after BJD District Unit of Mayurbhanj favoured such a proposal.
Encouraged over the Chief Minister's words, some Members of the Council of Ministers suggested that there should be reservation for students of Government schools in the Medical and Engineering colleges.