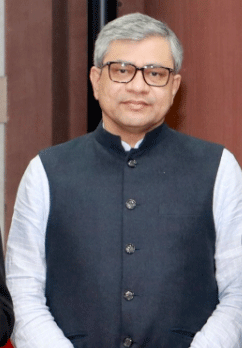 Bhubaneswar: For a free and fair investigation of the tragic train accident at Bahanaga in Balasore, Railway Minister Ashwini Vaishnaw said the Railway Board has recommended a CBI probe into the mishap.
While speaking to media persons here, Shri Vaishnaw said, "Considering the circumstances leading to the accident and information gathered by administration, the Railway Board has recommended for CBI probe into the incident."
Earlier in the day, the Railway Minister informed that the accident happened due to changes in electronic interlocking.
"The Commissioner Railway Safety has completed his inquiry and will submit the report soon. Let the investigation report come but we have identified the cause of the incident and the people responsible for it. It happened due to changes in electronic interlocking," he stated in the morning.
Soon after the incident, Shri Vaishnaw cancelled all his scheduled programmes and reached the accident spot by Saturday morning. Since then, he has been there and personally monitored the rescue operation and restoration works throughout day and night.
At least 275 persons have been killed and over 1000 injured in the tragic triple train accident at Bahanaga station in Balasore last Friday. About 260 passengers are still under treatment at different government and private hospitals of Odisha.