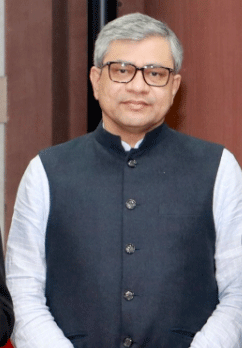 New Delhi: A day after receiving criticism from Chief Minister Naveen Patnaik, Union Minister Railways, Ashwini Vaishnaw on Tuesday issued clarification on promises made for construction of Bargarh-Nuapada via Padmapur new railway line.
Issuing a press statement, Shri Vaishnaw said Odisha Commerce and Transport Minister Tukuni Sahu wrote a letter a few days back regarding approval of a new railway line between Bargarh and Nuapada via Padmapur.
He clarified that the situation based on the facts was communicated to Sahu by a letter dated 22 November, 2022.
State controlled Odisha Railway Infrastructure Development Limited (ORIDL) has been entrusted with the project to connect Bargarh-Padmapur – Nuapada, he said.
Government of India has given in-principle approval (IPA) to ORIDL vide Ministry of Railways letter (No. 2019/JV Cell/Odisha/Burger Road-Nuapada Road). The Railway Minister also said that the DPR approval of this project is under consideration with the Odisha Government.
"Under the visionary leadership of the Prime Minister Narendra Modi Ji, the Government of India has allocated Rs.10,012 crores for the development of Railways in Odisha," Shri Vaishnaw said.
He informed that 57 railway stations are also being redeveloped under Amrit Bharat Station Scheme. In such a situation, many projects can be executed and progressed in Odisha.
The Union Minister requested the Odisha Government to cooperate in matters of land acquisition, forest clearance, law enforcement during implementation of the projects.
The Railway Minister has also appealed for the support of the State Government for the initiative of the Government of India during this Amritkal for the overall development and improvement of the State of Odisha.
Notably, taking a dig at the Union Ministers without naming, the Chief Minister, during his visit to Padampur yesterday, said the Union Ministers have made many promises to the people about paddy procurement, crop insurance, railways, waive off of GST on Kendu leaf, etc.
"My humble request to Lord Nrusinghanath to remind the Central Ministers about their promises," he had said.