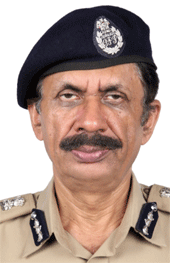 Bhubaneswar: Odisha has vaccinated more than 2.75 Lakh Health Care workers and Front Line Workers as on date, which has been successfully implementing COVID-19 Vaccination.
With the top officials took COVID-19 Vaccination, there was positive results on Saturday, when Front Line Workers(FLW)slined up to take vaccine on their own.
This exercise was done in order to build confidence amongst Front Line Workers (FLW)s that the vaccine is safe and has no side effects.
DGP Abhay took the lead in taking COVID-19 Vaccine along with Twin City Police Commissioner Sudhanshu Sarangi and other Top Cops followed the foot steps.
ACS Health & Family Welfare, P K Mohapatra took stock of situation, in which it was revealed that 22,986 FLWs were vaccinated on the First Day itself.
So far Health Care Workers (HCW)s are concerned, 16,389 were inoculated on 6 February.
So a total of 39,375 FLWs and HCWs were vaccinated today by 6 PM, said sources in Department of Health and Family Welfare.
All the Collectors, Superintends of Police and other officials took the vaccine as State Government directed them to do so.
Earlier ACS Health & Family Welfare has directed the District Collectors and Municipal Commissioners in this regard.
He said "As per the decision of the Steering Committee Meeting Chaired by Chief Secretary, it has been decided that on 6 February, all Senior Officers shall take the vaccine like DGP and all their senior officers.
All the senior officers in the district, all the Collectors and SPs should take the vaccine on the day.
After getting vaccinated they tweeted the same with their photo for awareness and confidence amongst others so that the vaccination program would get the desired momentum.
Earlier, when ACS Health Mr.Mohapatra found some of the Health Care Workers (HCW)s are reluctant to take COVID-19 Vaccine, he volunteered to get vaccinated to prove a point that Vaccine is safe.
Mr.Mohapatra went to the Capital Hospital in the morning of 5 February and administered COVID-19 Vaccine.
Later, he allayed apprehensions about the coronavirus vaccines and urged all HCWs to take Vaccine.
Mr.Mohaptra said Vaccines are completely safe and urged all to come forward to take both of the Doses when the turn comes to stay safe from Novel Corona Virus.
Odisha has joined Nationwide COVID-19 vaccination drive had commenced on 16 January 16.
Till date more than 2.52 Lakh HCWs have been vaccinated in Odisha, while target is to vaccinate 3.38 Lakh HCWs.
There are 1.92 Lakh Front Line Workers, who started getting vaccinated from 6 February and on the first day it self-22,986 FLWs were vaccinated.
Till date highest 19,739 HCWs were vaccinated in Ganjam, followed by Bhubaneswar with 17,869, and Cuttack with 17,042.
Similarly on FLWs vaccination front, Ganjam with 2749 leads from the front and Sundargarh with 1187 is second and Khurda with 1056 is Third in the State.