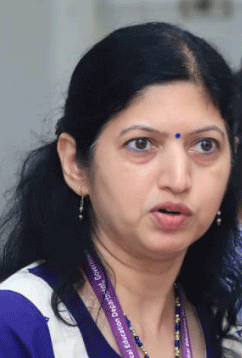 Bhubaneswar: The State Government has asked the National Highways Authority of India (NHAI) to ensure regular patrolling on NH stretches and immediate removal of break-down and accident-hit vehicles from the roads.
Principal Secretary Commerce and Transport Department, Usha Padhee has written a letter to the Chief General Manager of NHAI, Odisha recently.
In her letter, Shrimati Padhee said Zero Fatality Week is being observed in the State from 1st to 7th April, 2023. During this week all the field level officials are putting their best efforts on Education, Engineering, Enforcement and Emergency Care measures, for reduction of road accident fatalities substantially, she said.
As reported by the RTOs, she said, many accidents during this week have occurred due to parking of accident vehicles and breakdown vehicles on NHs.
The Keonjhar RTO has informed that on April 1, 2023 two accidents occurred in the district due to standing of breakdown vehicles on road. Further, the RTO has also found that five breakdown trucks are standing on the ghat stretch of Kanjipani area.
"In spite of personal contact with the NHAI Patrol Team, no action was taken by them for shifting of the breakdown vehicles," the Principal Secretary said.
Similarly, the Chandikhole RTO has intimated that due to standing of a breakdown vehicle near Gokaneswar Temple, Deuliapali, Jarka an accident occurred in which two persons died.
It is learnt that, NHAI has signed an agreement with private parties for patrol on NHs and removal of accident vehicles, breakdown vehicles, dead animals etc. from the road.
But practically, the NHAI Patrol are quite insensitive and not performing their duty sincerely, which causes fatal accidents, she said.
"It is to state here that, loss of human lives should not be compromised at the cost of negligence of some persons. Criminal cases should be lodged against them," Shrimati Padhee warned the NHAI CGM.
In this context, she asked the NHAI to instruct the Project Directors of various stretches of road under NHAI, Odisha to ensure that regular patrolling is conducted and breakdown /accident vehicles are removed from the road immediately.