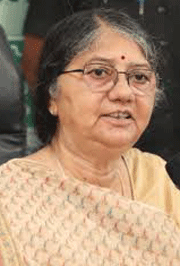 Bhubaneswar: All households in urban areas will have water connections with adequate quantity and quality by the end of this December, announced Housing and Urban Development Minister Usha Devi in Assembly on Tuesday.
While speaking at the demand of grants discussion of her Department, Devi said the vision of Chief Minister is to provide 100% water connection to all houses in urban areas with adequate quantity and quality.
Out of 115, 107 Urban Local Bodies (ULBs) have household connections. Rest cities to achieve 100% household connections by December, 2023. The house connections have been increased from 3 lakhs to 9.97 lakhs, she said.
Odisha has become the first Drink from Tap State in India. Puri became India's first city to have 24 X 7 Drink from Tap Water Supply followed by Bhubaneswar, Cuttack and Berhampur. Also, Bhubaneswar has become India's first city to have 100% household connection, the Minister said.
Puri & Gopalpur are already having 100% Drink from Tap facilities and by December, 2023. As many as 21 cities will be fully drink from tap which includes major corporations like Bhubaneswar, Cuttack and Berhampur, she said.
"I am happy to share in this August House that WATCO (Water Corporation of Odisha) which is implementing 24 X 7 Drink from Tap Mission in 20 cities of Odisha has recently received the distinction of Global Water Leader 2021 in the Global Water Summit held in Spain," she pointed out.
Under MUKTA, 52,000 projects worth Rs 550 crores have been implemented and 180 crores wages have been paid. Further, 62 lakhs man days have been generated under MUKTA. Over 18,500 Mission Shakti Groups/ Slum Dwellers Associations have been paid an incentive of Rs 22.5 crore.
Moreover, 37,456 rain water harvesting structures have been developed in 111 ULBs under MUKTA, Devi said.
Budget provisions of Rs.120 crores have been made for development of water bodies under Ama Pokhari scheme, under which 100 water bodies are to be rejuvenated and public space for entertainment are to be created in 2023-24.
The Odisha Land Rights to Slum Dwellers Act, 2017 a legislation enacted by the Assembly is regarded as a historic legislation of the State in granting land rights to slum dwellers in the State.
Out of the total urban population of 70 lakhs, around 17 lakh people live in the slums, which is one fourth of the urban population. There are around 2,919 slums across 115 ULBs.
JAGA Mission is the World's largest Slum Land Titling & Upgradation Programme. Under this Mission, 1,75,000 families have been provided with Land Rights Certificates while 746 slums have been transformed to Biju Adarsh Colony.
Also, by December, 2023, 1 lakh Land Right Certificates are to be provided to the people living in slum areas in 5 major Corporations of Bhubaneswar, Cuttack, Sambalpur, Berhampur and Rourkela.
About 3.89 lakh households in slum areas are having tap water connection, 3.96 lakh households in Slums are having electric connection, 3.26 lakh households which cover around 82% of slum population are having individual household toilets, she informed.