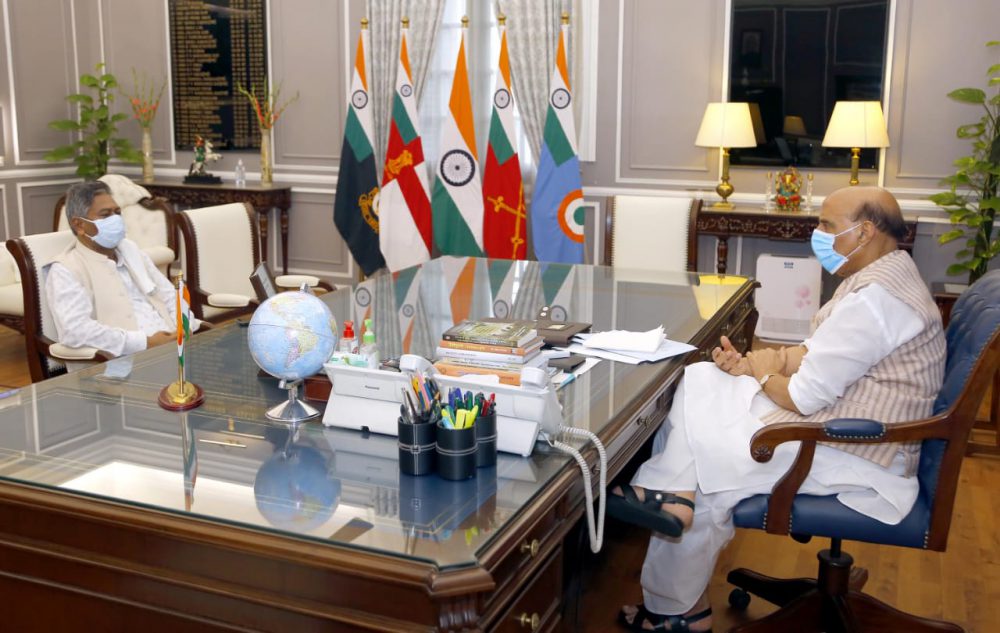 New Delhi: Union Minister of State for Jal Shakti and Tribal Affairs Bishweswar Tudu has urged Defence Minister Rajnath Singh to set up a Sainik School at Baripada in Mayurbhanj district.  
Mr.Tudu called on Union Minister Defence here on 2 September and handed him a request letter for setting up a Sainik School in the Tribal Zone.
MoS Jal Shakti said, "I have come to know that the Ministry of Defence is planning to open around 100 new Sainik Schools in various parts of the Country. I would like to draw your kind attention that my Parliamentary Constituency Mayurbhanj (Odisha) is a land of rich culture and heritage with majority of Tribal population."
However, due to inadequate educational infrastructure, the tribal students are deprived of quality education, he pointed out.
In view of the above, the MoS Jal Shakti requested Union Minister Defence to direct the concerned officers in his Ministry for favourable consideration of opening a Sainik School at Baripada in Mayurbhanj district at the earliest.
He said this move will benefit the children of large number of Central Government and Armed Forces employees and also the staff of the DRDO Station at Chandipur, which is in close proximity of Baripada.
"This will definitely help the deprived tribal students of the area in getting quality education through these prestigious Sainik School and will be helpful in achieving the goal of Government if India for Education for All," he added.
The Ministry of Defence runs the prestigious Sainik Schools in various locations of the country for providing quality education to nurture the natural talent of the students and preparing them for serving the country through the Armed Forces.
Recently, the Ministry of Defence had decided to enroll girl students in such schools.