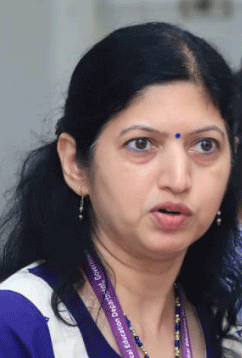 Bhubaneswar: In order to avoid congestion due to illegal parking of trucks along different highways of the State, the Government has decided to construct truck terminals in 10 districts in the first phase.
Commerce and Transport Principal Secretary Usha Padhee has asked the Department of Works to prepare the Detailed Project Report (DPR) and plan & estimate for construction of the truck terminals.
In her letter, Shrimati Padhee said the State Government has decided to construct 10 truck terminals in the first phase during the current financial year,2023-24, as a measure of road safety in order to avoid congestion along different national and State highways in the State due to illegal parking of trucks.
The truck terminals will be set up in districts of Sundergarh, Kendrapara, Angul, Balasore, Bhadrak, Nabarangpur, Jajpur, Ganjam (Berhampur), Keonjhar and Jagatsinghpur.
The concerned District Collector has identified required land in 10 locations of the above districts, she said.
For the above purpose, Rs.300 crores will be provided by the Finance Department out of the Special Assistance received from Government of India.
Each terminal will be constructed over a huge land of 10 acres. The proposed truck terminal will have the parking area for as many as trucks, dormitory with toilets and water facilities for rest of drivers/helpers, food plaza/ canteen, garage for repair of trucks, guard room, office room, separate entry and exit gates, boundary wall etc.
The terminals will be built with an aim to reduce accidents and fatalities due to on-road parking, make the best and most effective use of resources and provide the best of its class facilities for parking heavy vehicles, sources said.
In 2021, out of 5,081 accident fatalities, nearly 25 per cent were due to collision of vehicles with illegally parked trucks on the highways.
Besides, this move of Government will also fulfill one of the major demands of the Drivers Ekata Mahasangha, who staged a state-wide strike in March this year. While meeting the representatives of the driver's association, Chief Secretary Pradeep Jena had assured them to positively consider their demands.
Apart from the above demands, the Government is also planning to constitute a welfare board to provide social security to the drivers.