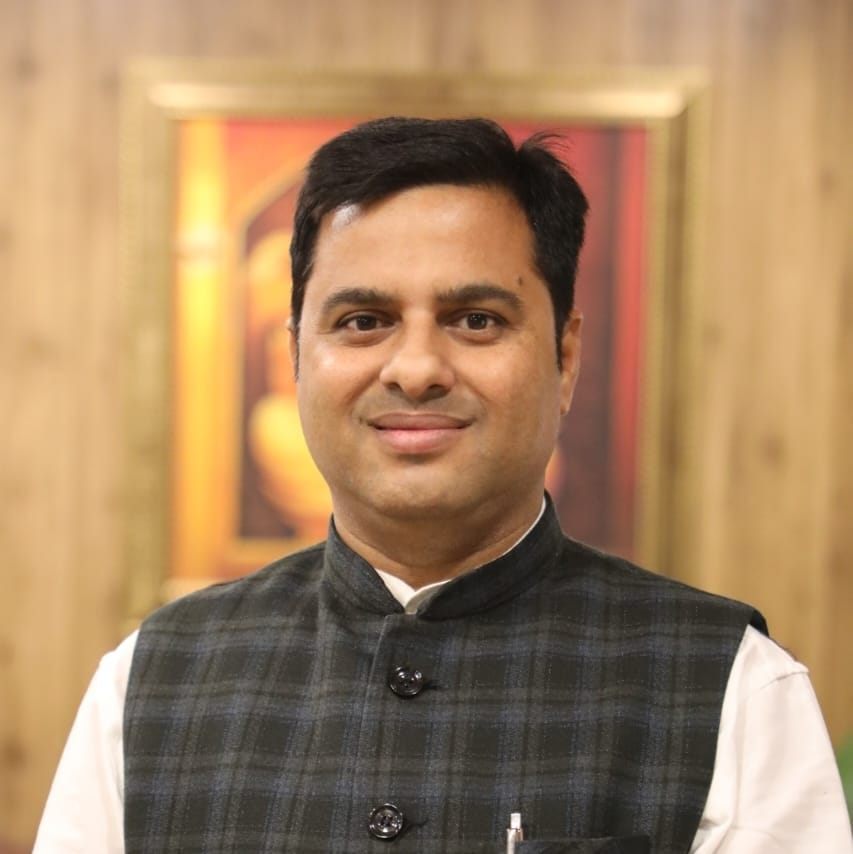 Jharsuguda: BJP candidate Tankadhar Tripathy on Monday filed his nomination papers for the by-election to Jharsuguda Assembly Constituency.
Shri Tripathy came to the office of Returning Officer and Jharsuguda Sub-Collector in a grand procession in presence of BJP State President Manmohan Samal, senior leader Samir Mohanty, Bargarh MP Suresh Pujari, BJP Chief Whip Mohan Majhi and number of senior leaders and party workers.
After submitting his papers, Shri Tripathy termed the by-election a fight between the common people and a corrupted BJD Government.
"I am a nominal person. This is a fight of the people of Jharsuguda. This is a fight between people and a 24 year of corrupted government," he said.
Thousands of people spontaneously joined in the procession today, which indicates their anger towards a tainted government, the BJP candidate said.
Alleging that the BJD government has been neglecting the area, he said the people of Jharsuguda will give a fitting reply to the ruling party in the by-election.
Shri Tripathy also slammed the Government raising law and order problems in Jharsuguda.
Reacting to this, BJD senior Vice-President Debi Prasad Mishra targeted the BJP raising murder of two gangsters in Uttar Pradesh, in presence of police.
"If they raise the law and order issue, very recently two people have been killed under police security. They may be criminals, but the incident happened under police security," Shri Mishra countered.
Congress nominee Tarun Pandey had filed his nomination two days earlier while BJD candidate Dipali Das, daughter of Naba Das, is scheduled to file her nomination tomorrow.
Dipali had recently received a party ticket from BJD Supremo and Chief Minister Naveen Patnaik at his residence in Bhubaneswar.
The by-poll to Jharsuguda Assembly seat was necessitated after former Minister Naba Kishore Das was murder by a police officer in January.
Voting for the by-election will be held on May 10 while the result will be declared on May 13.