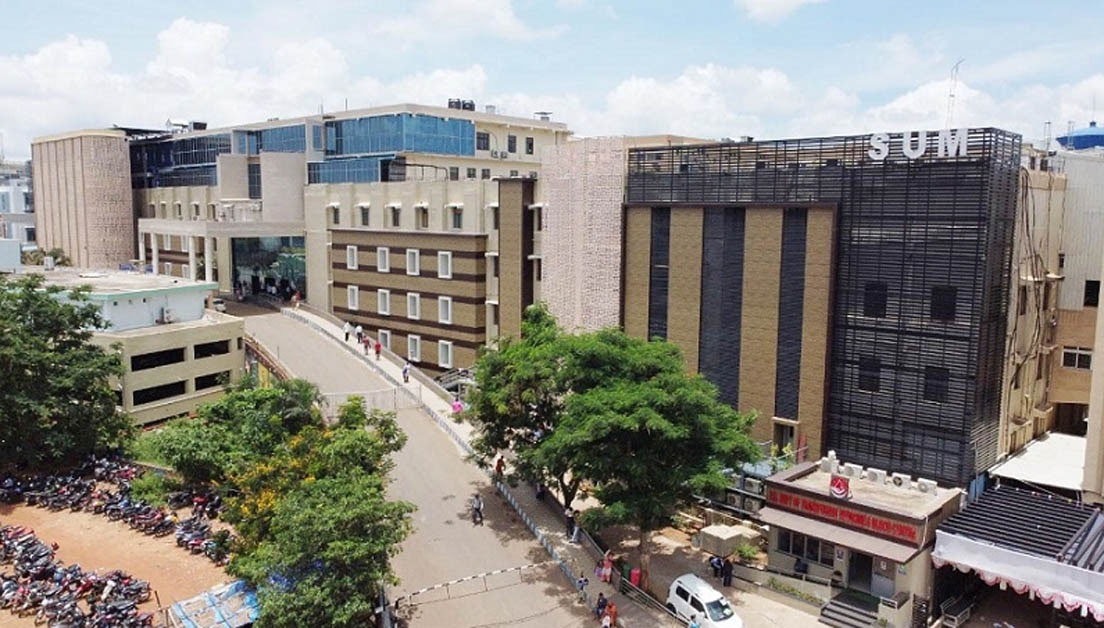 Bhubaneswar: With the emergence of Transfusion Medicine as a separate clinical and scientific branch in medical science and advancement in technology, India has witnessed significant progress in this domain within the last one decade impacting the scenario, an expert said on Friday.
More and more blood centres, which are developing gradually across the country, are adopting new technology like automation, computerization and sensitive advanced techniques, Dr. Sudipta Sekhar Das, Senior Consultant and Head, Transfusion Medicine, at Apollo Gleneagles Hospital, Kolkata, said while speaking at the 4th Annual Continuing Medical Education (CME) programme at the Institute of Medical Sciences and SUM Hospital here.
"We witnessed significant development in Transfusion Medicine during the last one decade as very little was known about the subject 20 years ago," Dr. Das said while pointing out that all blood centres across the country were not yet fully developed.
Dr. Das, however, spoke highly about the functioning of the full fledged Transfusion Medicine Department at IMS and SUM Hospital which was catering to the needs of the people. "More Blood Centres in the country are now manned by transfusion specialists and India would be at par with developed countries in this area soon," he said.
The subject of the CME was 'Headway in Transfusion Medicine: Special Emphasis on Pediatric and Neonatology Patients.' Around 150 delegates, including experts in Transfusion Medicine, senior faculties of different departments, junior residents, postgraduate students and staff members of Transfusion Medicine from other hospitals, attended the CME.
Prof. (Dr.) Girija Nandini Kanungo, Head of Department of Transfusion Medicine at IMS and SUM Hospital, said the Blood Centre, which was started in 2005 was looking after the operational services as also academics. While it registered an average blood collection of 3 to 5 units per day and issued around three units initially, it had increased to an average collection 100 units daily and issue of 175 units, she said.
The Transfusion Medicine department, she said, was regularly doing Stem Cell Apheresis while other kinds of therapeutic Apheresis procedures were provided to needy patients round the clock. The facility to have Stem Cell Apheresis enabled the hospital to take up Stem Cell Transplantation to treat different kinds of blood cancer at affordable prices.
"In all cases, the Individual Donor– Nucleic Acid Testing (ID-NAT) was being done by the Blood Centre to reduce the risk of transfusion transmitted infection in the recipient and thereby providing an additional layer of blood safety," Prof. Kanungo said.
The inaugural session of the CME was addressed by Prof. (Dr.) Nilakantha Mishra, Director, State Blood Transfusion Council, who said that the blood collection in Odisha was more than four lakh units per annum against the requirement of around five lakh units. "There is still a demand-supply mismatch and the government is making efforts to ensure safety in blood transfusion," he said adding the way the Blood Centre at IMS and SUM Hospital was serving the society was commendable.
Dr. Urmila Mishra, Director, Odisha State AIDS Control Society, Prof. (Dr.) Sanghamitra Mishra, Dean of IMS and SUM Hospital and Prof. (Dr.) Pusparaj Samantasinhar, Medical Superintendent of the Hospital also addressed the event.
Prof. (Dr) Sanghamitra Mishra stressed the need for voluntary blood donation while Prof. (Dr.) Samantasinhar said the infrastructure, expertise and clinical load of different departments at IMS and SUM Hospital had made its Blood Centre the source of the safest blood in the state.
"We made sure that continuous blood transfusion was extended to thalassemia and sickle cell anemia patients by the hospital's Blood Centre when everything came to a standstill due to the pandemic," Prof. (Dr.) Samantasinhar said.