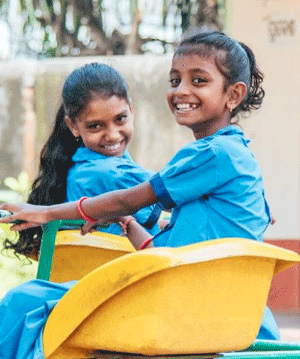 Bhubaneswar: After transforming High Schools, the State Government has now initiated steps to set up smart classrooms in 6,974 elementary and secondary schools across the State.
According to official sources, the School and Mass Education Department has decided to set up 13,948 smart classrooms in 6,974 elementary and secondary schools with the support of Odisha Computer Application Centre (OCAC).
For this purpose, the OCAC has invited tenders from reputed Central PSU/State PSU, for implementation of smart classrooms including interactive flat panel and content storage and distribution software in the schools of Odisha. The selected PSU will supply, install, commission, operate & maintain the smart classrooms for a period of three years.
Each school will have at least two smart classrooms for the students. The main objective of the project is to enhance the teaching learning process. The focus is on enhanced interactivity in a classroom using Information and Communication Technologies (ICTs) on multimedia-based content resources platforms known as smart classrooms.
Smart classrooms are technology enhanced classrooms that encourage opportunities for teaching and learning by integrating technology solutions to enable educators to develop and share content in real-time/off-line, and empower students to play an active role in learning, the source said.
To provide better infrastructure and facilities to students in Government-run High Schools, the State Government has transformed 6132 High Schools under three phases.
It is worth noting that 3981 high schools have been transformed in the State in the first two phases. Chief Minister Naveen Patnaik very recently inaugurated another 2151 transformed high schools in the third phase. After the completion of the third phases, the total number of transformed schools now reached 6132.
The 4th phase of the High School Transformation Programme will witness the transformation of more than 1500 high schools of Odisha. In an aim to provide all modern school like facilities, the State Government has decided to complete a 5T transformation of all High Schools by December 2023.
From next year, the transformed elementary and secondary schools will be inaugurated, said sources.