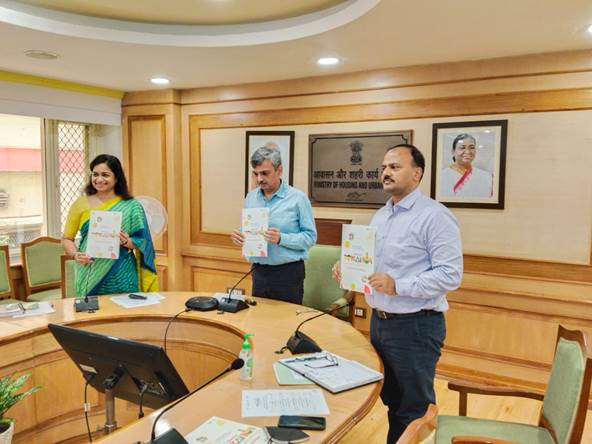 New Delhi: Ministry of Housing and Urban Affairs (MoHUA) is taking a step towards achieving circularity in toy sector. Under the National Action Plan for Toys, MoHUA has launched Swachh Toycathon, a competition for new ideas to transform waste into toys.  This competition is being launched under the 'Swachh Amrit Mahotsav', a fortnight of activities to galvanize action around Swachhata from 17 September, Seva Diwas, till 2 October, Swachhata Diwas.
Secretary, MoHUA, Manoj Joshi launched the Swachh Toycathon by unveiling the online platform on MyGov portal and releasing the toolkit. The competition seeks to explore solutions for use of waste in creation or manufacturing of toys.
Speaking on the occasion, Mr. Joshi urged the creative minds to come up with innovative solutions that meet the growing demand for toys on one hand and address the impacts of solid-waste on the other.
Roopa Mishra, Mission Director & Joint Secretary MoHUA gave out details on the Swachh Toycathon, which will boost Toy Sector.
Prof. Uday Athvankar, Prof. Manish Jain from IIT Gandhinagar, and Ms Vidyun Goel from Toy Bank spoke about toy-games design, cognitive science, and their views on the effect of the initiative on toy industry during the occasion.