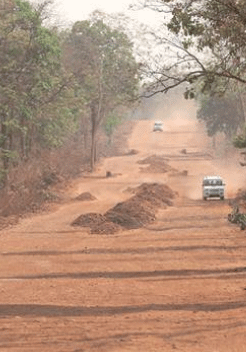 Bhubaneswar: Odisha Government seems determined to complete Red Corridor Connectivity with the timeline so that people living in the Left Wing Extremists (LWE) affected areas will avail hassle free movement facility.
Accordingly the State Government has asked the officials of Malkangiri and Koraput districts to complete 11 road projects undertaken under the Road Connectivity Plan in LWE Affected Areas (RCPLWEA).
The Chief Engineer (World Bank Projects) has written a letter to the Superintendent Engineers (R&B) Divisions of Malkangiri and Koraput in this regard.
The Chief Engineer directed the Superintendent Engineers to make all-out efforts to complete the RCPLWEA works by March 2023, without fail.
Out of 11 projects worth Rs 116.21 crore, nine projects of Rs 108.28 crore have been undertaken in Malkangiri district, while another two road projects of Rs 7.93 crore are being executed in Maoist-affected areas of Koraput district.
Similarly, out of the nine projects of Malkangiri district, six projects were approved in 2018-19 under Phase-I and three in 2020-21 under Phase-II.
Of the Phase-I projects of total length of 84.19 km, road work at 22.99 km has been completed. Similarly, three road projects having a total length of 37.57 km sanctioned under Phase-II, work at 12.37 km has been completed.
The two road projects of 12.96 km were sanctioned for Koraput district in 2020-21 under the Phase-II of RCPLWEA, of which work at only 1.10 km has been completed, sources said.
So, the Chief Engineer has directed the field-level officials to expedite the road construction work and complete it on time.
Road Connectivity Project of Left Wing Extremism affected Areas (RCPLWEA) was started in 2016 to improve connectivity in 44 LWE affected districts in 9 States including Odisha.
The scheme later extended up to March, 2023 for completion of these projects, which are very critical from communication and security point of view.