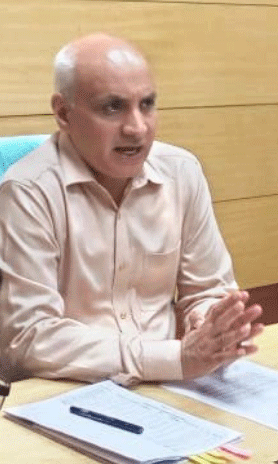 Bhubaneswar: In an aim to expedite land acquisition process for execution of infrastructure projects, the State Government has set a three months deadline for direct purchase of private land parcels.
Principal Secretary Works , VV Yadav has instructed all engineering staff of the Department of Works to strictly abide by the deadline.
For taking up various infrastructure projects, the Department has been acquiring private land under Right to Fair Compensation and Transparency in Land Acquisition, Rehabilitation and Resettlement Act, 2013.
In order to facilitate early implementation of various projects, it was instructed to follow the procedure laid down for direct purchase of land under the above Act, where the land owners have expressed their willingness for direct purchase, Mr.Yadav said.
It has come to the notice of the Principal Secretary that in many instances though Administrative Approval has been accorded for direct purchase of land basing on the recommendations of the District Compensation Advisory Committee (DCAC), but the concerned division did not take timely steps for execution of leased deeds as per negotiated price fixed by DCAC.
"Due to considerable lapse of time between Administrative Approval and execution of sale deed, very often the land owners who have earlier consented to sell their lands, didn't come forward to sale their land demanding higher compensation. It creates unnecessary delay in acquisition of land," he pointed out.
There is no effort to intervene to sort out the matter through negotiation. This results in cost and time overrun much to the detriment of the project, he further said.
Later, after a long gap of time, fresh proposals are received from the concerned divisions to allow them to acquire the land under the above Act.
In order to streamline the system of acquisition of private land and to facilitate early execution of the project, the Principal Secretary instructed to all concerned that henceforth, the process of direct purchase of private land shall be completed within a period of three months from the date of accordance with Administrative Approval.If for some reasons, it is found that the above timeline can't be adhered to, then the concerned division shall file a proposal for land acquisition by following the procedure laid down in the above Act, he added.