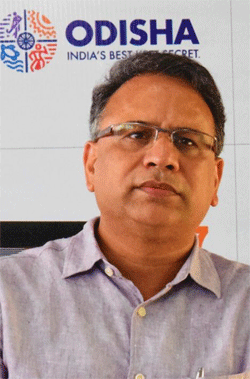 Bhubaneswar: State Government has asked all revenue collecting Departments and Collectors to ensure timely deposit and clearance of cheques and drafts received towards State Government revenue on 31 March, 2023.
Vishal Dev, Principal Secretary Finance has directed senior officials of the Department of Finance to issue instructions in this regard.
Accordingly, Department of Finance has issued letters to Additional Chief Secretary and Principal Secretary of Forest, Environment & Climate Change, Revenue & Disaster Management, Steel & Mines, Excise, Commerce & Transport, and Energy Departments, Commissioner of Commercial Taxes & GST, Excise Commissioner, Transport Commissioner, and all the District Collectors in this regard on Thursday.
In order to facilitate receipt of taxes and revenue, the RBI has made arrangements for special clearance operations in banks on March 31, 2023.
All agency banks will keep their designated branches open for over the counter transactions related to Government transactions up to normal working hours on March 31, 2023, said Joint Secretary Finance in his letter.
Transactions through National Electronic Funds Transfer (NEFT) and Real Time Gross Settlement (RTGS) system will continue up to night 12'O clock on March 31, 2023. Special clearing will be conducted for collection of Government cheques on the say, he said.
DoF has requested the revenue collecting Departments to issue necessary instructions to their subordinate officers in-charge of collection of revenue for expeditious clearance of instruments received through Government dues on 31 March, 2023.
In his letter to the Collectors, the Joint Secretary said that the Government has noticed in the past that a number of bills and cheques which were passed by the treasuries/sub-treasuries in the late hours of March 31 and sent to the respective banks for payment could not be encashed as their computerized system did not admit the last-minute transactions.
Government dues received in the month of March are required to be credited to the Government Account by the end of the financial year, he said.
"Normally, it takes a few days for clearing of State Government dues received through cheques /drafts. There may be heavy transactions during the last few days of the month of March, 2023. As such, it is to be ensured that all Government revenue receipts through cheques /drafts are expeditiously cleared and brought into Government account by the end of the current financial year," read the letter.
The Collectors were asked to issue necessary instructions to the treasuries/sub-treasuries as well as Drawing & Disbursing Officers (DDOs) in their District accordingly to ensure timely credit of Government revenues and disbursement of claims presented in the treasuries.
Further, the DDOs were asked to ensure timely submission of all claims in the Treasuries so that claims can be encashed during the financial year.