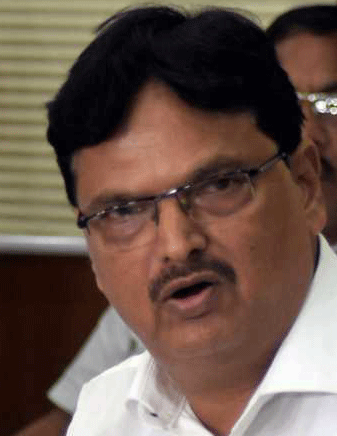 Bhubaneswar: Odisha Government has requested Center to terminate Power Purchase Agreements (PPA)s with old Thermal Power Stations(TPP)s running with obsolete technology and have outlived their life span.
While a number of TPPs across the country including those of National Thermal Power Corporation (NTPC) have very high power cost and obsolete technology and also have outlived their useful life, DISCOMs are forced to continue with the PPAs with the TPPs due to lack of any inbuilt 'Exit Clause'.
This also creates financial hardship for the DISCOMs when they have to comply with the Renewable Purchase Obligation (RPO) target set by Ministry of New and Renewable Energy.
States should not be compelled to procure high cost power from such old thermal power plants, pointed out the Odisha Government in a Memorandum to the Union Government.
Minister Finance Niranjan Pujari while discussing the issues with Union Minister Finance Nirmala Sitharaman during Pre-Budget Consultation has raised the issue.
These plants should be retired. It is therefore requested to terminate the PPAs for which consent of the DISCOMs have not been taken to take up Renovation and Modernization (R&M) to enhance plant life.
This will not only reduce the burden on the DISCOMs, but also optimize the uses of national resources. b. Amendment to Electricity Act, 2003.
All the States, due to their varying geographical locations and geological conditions, are not naturally endowed with natural resource.
Some States have higher potential for generation of solar energy, some have high Wind Intensity, and some have high Hydro Potential while some are rich in coal reserve for generation of thermal power.
Therefore, mandating all the States to abide by a nationally determined uniform and sub-categorized RPO Trajectory (Solar / Non Solar / Hydro / Wind RPO etc.) is neither desirable nor equitable.
Further, Ministry of Power has allowed only those Large Hydro Projects 25MW Plus Projects commissioned after 8 March, 2019 to be eligible for RPO.
The distinction between various types of Renewable Energy, Purchase Obligations (RPO) be eliminated and all sorts Renewable Energy be treated on equal footing.
States like Odisha, being Coal rich, may not be considered at par with other RE rich States for compliance of RPO and the SERC be allowed to fix their RPO trajectory which can be achieved in a realistic manner within the overarching National Goals.
All the Large Hydro Power Projects, irrespective of their date of commissioning, may be treated as Renewable Power and be eligible for compliance of RPO.
Similarly at present, only those Generators having untied spare capacity are allowed to participate in tenders floated by SECI for procurement of Bundled Power, i.e. both Renewable Energy and Conventional Power.
Many DISCOMs or Utilities have surplus Capacity available with them due to mandatory compliance of RPO and growth in demand of power not being commensurate with the 18th Electric Power Survey.
The DISCOMs are paying Fixed Cost Component even without availing any Power, thus burdening the consumers.
Therefore, it is requested to bring in provisions to enable DISCOMs / States' Bulk Power Procurers to participate in such tenders for sale of the surplus Power available with them which will reduce the tariff burden on the consumers.
As the Centre and States are working in a coordinated manner to provide round the clock quality and reliable power and make the sector financially viable, it is requested to kindly consider the issues for the benefit of the consumers.